Main content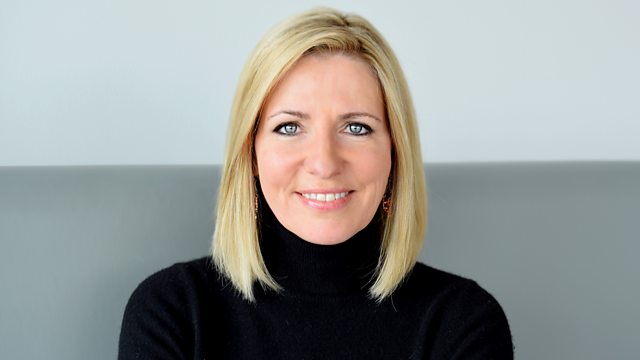 With Jackie Brambles - 06/01/2020
Would you like to see Scotland decriminalise drugs? Rekindling friendships, tech talk, and period parties. 0808 5 92 95 00. Text 80295.
PHONE-IN
The Scottish Conservatives' public health spokeswoman has said she is willing to consider the decriminalisation of drugs. Annie Wells MSP also said she was open to the idea of drug consumption rooms - facilities where drugs can be taken safely. Current drug laws, which are reserved to Westminster, prevent possession of Class A drugs within such a facility. The UK government has consistently said it is opposed to any change in the law. The Scottish government wants drug policy powers handed to Holyrood so it can alter policy to treat the issue as a public health, and not judicial, matter.
JACKIE ASKS
Would you like to see Scotland decriminalise drugs?
Also on the show...
REKINDLING FRIENDSHIPS
At the start of the New Year we heard the heart-warming story of Isa and Margaret who rekindled their friendship after 50 years apart! This got us thinking…how can we go about seeking out those friends who we long to see but, for whatever reason, have lost touch with over the years? Louise Tyler is a BACP Accredited Counsellor and Cat Whiteaway is a People Tracing Expert.
THE CROFT
We speak to the young crofter who left a job that pays for the job he loves but is now struggling to turn it into a full-time occupation.
PERIOD PARTIES
UK parents have started to adopt the US 'period party' phenomenon - but do period parties really smash the stigma of menstruation?
DRIVERLESS CARS
Despite the challenges facing driverless cars they are set to be in full use in the next 10 years – what's next for driverless vehicles?
TECH TALK
In this week's Tech Talk Louise Blain and Carrie Marshall help you utilise tech to achieve your new year's resolutions.
GIRLS IN TECH
We hear how one woman is making STEM cool and attracting young girls into the field by using sci-fi to explain science.
AUSTRALIA FUNDRAISER
A fundraiser, started by Comedian Celeste Barber, for fire services in New South Wales has raised more than A$20 million (£10.6m) in just 48 hours, as the state battles a bushfire crisis. But Australia's consumer watchdog has said that heartless scammers are also cashing in on the outpouring of support and has advised the best ways to ensure your money is going to the right organisations. How do you know you are donating safely?
ALCOHOL IN CARE HOMES
A recent survey suggests that around 40% of care homes have a bar or a dedicated drinking area to help residents socialise and feel more independent - should all care homes have a pub?