Main content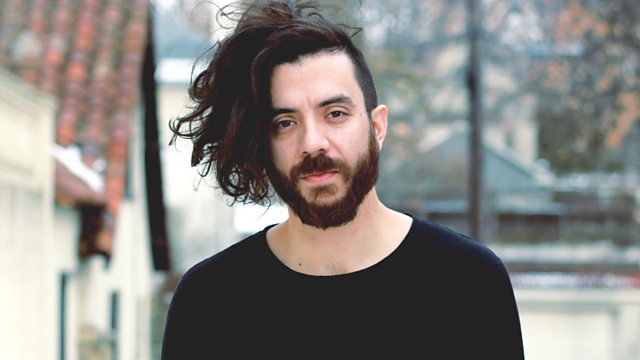 A Plague of Gratitude
Kaveh Akbar's debut poetry collection was a runaway success. At home in Indiana, Kaveh explores his overwhelming feelings of gratitude as he begins work on his next collection.
Kaveh Akbar is a 30-year-old Iranian-American poet described as "one of the most exciting voices in American contemporary poetry."
Akbar's prizewinning debut collection, Calling a Wolf a Wolf, gave an unflinching account of his recovery from alcohol addiction.
But Kaveh has a new preoccupation. Gratitude. His collection was a resounding success both in the US and the UK, he's just got married to fellow poet Paige Lewis, he's taken up a teaching post at Perdue University in Indiana - and he's suffering from survivor's guilt. He feels overwhelmed by this 'Plague of Gratitude' as he calls it. Even the salad spinner that sits in his kitchen haunts him - taunting him that he's been grossly overpaid because he can afford a salad spinner that nobody needs.
Recorded on location in Indiana, we follow Kaveh as he grapples with this new question - how can he, as a poet, write about gratitude and joy responsibly when there is so much violence and anger in the world? And how can he leverage his new-found fortune to give opportunities for others to feel gratitude? We hear selections of Kaveh's previous work in addition to a brand new poem.
Kaveh wants to live his life "in joyful service" to poetry. Teaching at Purdue and running his interview blog, DiveDapper, is part of his idea of sharing his gratitude. Fostering a thriving community is top of Kaveh's agenda - we join him at a celebratory poetry festival he organises in Indianapolis and eavesdrop on his monthly poetry salon where students and teachers come together to share their work and enjoy each other's company outside the classroom.
Produced by Victoria Ferran
A Just Radio production for BBC Radio 4