Main content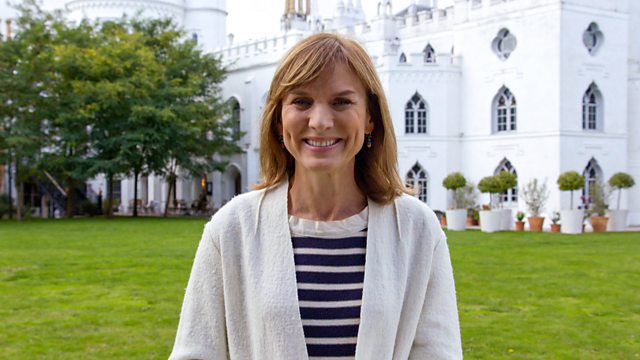 What Happened Next
In a special edition of Antiques Roadshow, Fiona Bruce looks back at memorable items from recent years and finds out what happened next.
Fiona Bruce discovers what was really inside a 200-year-old bottle of wine that Andy McConnell foolishly tasted in 2016 and traces the history of a chocolate treat in the shape of a nurse that dates back to the First World War.
Militaria specialist Mark Smith explores the mystery of a briefcase containing items that belonged to a World War II pilot, Hubert Henderson, and unearths a remarkable story that takes in mistaken identity and the Great Escape, and culminates in a moving family reunion.
Asian art specialist Lee Young is reunited with the owners of a rare bronze water-dropper that was valued at £10,000 at a Roadshow in Newcastle and finds out what happened when it was put up for auction earlier this year. Lee also offers an insider's view of the booming Chinese antiques market.
Frances Christie gets another chance to see a page of sketches by writer and artist Mervyn Peake and introduces the owners to Peake's son, Fabian, while Fiona Bruce meets the tailors who made King George VI's naval jacket – last seen at a Roadshow in Eltham Palace, London.
The setting for the show is Strawberry Hill House in Twickenham, a Gothic fantasy designed in the mid-18th century by Horace Walpole, a celebrated author and politician. Once home to thousands of antiques and works of art amassed by Horace, Fiona finds out what happened to them after his death – and why there are lost treasures still waiting to be found.