Main content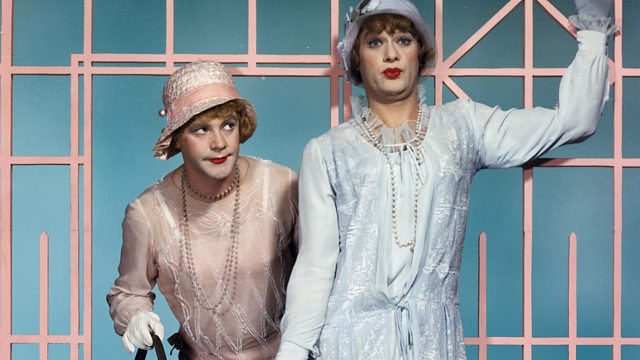 Some Like It Hot
1929. Musicians Joe and Jerry accidentally witness the St Valentine's Day massacre. The boys decide to make a getaway by joining a jazz band heading for Florida. Just one problem - it is an all girl group.
A comic masterpiece from director Wilder with memorable performances.
How long is Some Like It Hot available on BBC iPlayer?
This programme is only on BBC iPlayer for 7 days after broadcast. We always aim to offer our programmes to stream for 30 days; however for a number of reasons including technical problems, legal or contractual issues this isn't always possible.
Credits
| Role | Contributor |
| --- | --- |
| Director | Billy Wilder |
| Joe/Josephine | Tony Curtis |
| Jerry/Daphne | Jack Lemmon |
| Sugar Kane Kowa | Marilyn Monroe |
| Osgood E Fielding III | Joe E Brown |
| Boneparte | Nehemiah Persoff |
| Sue | Joan Shawlee |
| Poliakoff | Billy Gray |
| Spats | George Raft |
| Producer | Billy Wilder |
| Writer | Billy Wilder |
| Writer | IAL Diamond |