Main content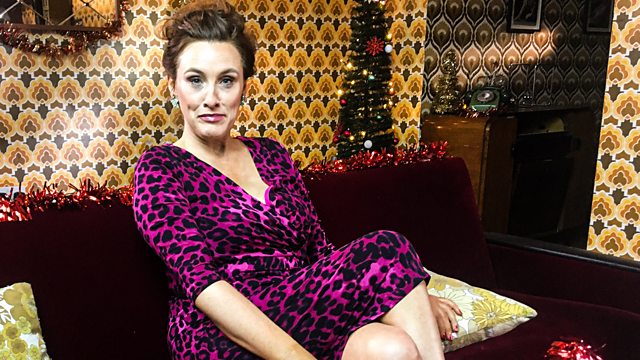 Christmas 1979
Grace Dent explores how well the televisual fare of Christmas 1979 compares to what we enjoy today, 40 years on.
Join Grace Dent on a televisual trip back in time to Christmas 1979 as she immerses herself in the sights, sounds and schedules of 40 years ago. As well as exploring what the nation's viewers enjoyed watching on the box of delights, Grace sees if she can beat the year's Mastermind grand finalist, and how well she fares on the Generation Game's famous conveyor belt game.
With the 1970s a much-maligned period, it's a surprise to find that the festive fortnight's top shows had women winning when it came to seasonal goodwill. Penelope Keith and Wendy Craig led the way in sitcoms, Barbara Woodhouse had everyone on their best behaviour, and the most exciting music shows featured classic performances from Kate Bush and Debbie Harry's Blondie. It was also the year that Tommy Cooper nearly killed off Michael Parkinson on live television, and The Black Stuff boys first went job hunting.
Of course, not all of Auntie Beeb's programme presents stand the test of time quite so well. Basil Brush has a bizarre duet with Sasha Distel, Kenny Everett's Blankety Blank appearance is far from being in the best possible taste, and the BBC's female children's presenters put dignity to one side as they compete in a beauty contest featuring high kicks and sparkling leotards.