Main content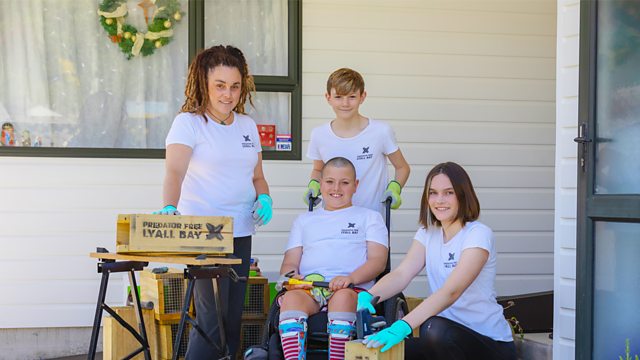 Boomtown for Rats
Climate change is creating a boom town for rats. New Zealand has pledged to eradicate all rats by 2050. Krupa Padhy asks, could it work here?
Climate change has led to a rise in flooding. But it's not just about soggy sofas and insurance claims. The recent flooding in South Yorkshire has driven rats into homes, and rats, if unchecked, can lead to fire, damage to property and disease.
It's not just an environmental problem but a socio-economic one too. A reduction in waste collection and increase in fly tipping has led to a surge in infestations the length and breadth of Britain.
Rats and humans have lived side by side for millennia. Wherever we go, rats follow. But the fall-out can be devastating.
New Zealand is pioneering an ambitious - some say unrealistically utopian- plan to eradicate all mammal predators by 2050. As a starting point they have created Zealandia, a 225 hectare urban sanctuary outside Wellington, to which many of New Zealand's endangered species have been relocated. Zealandia is a zone without rats, stoats and possums.
But it's just the beginning. Within three decades, if the plan succeeds, every rat on the island will be dead. Predator Free 2050 has been a rallying call for conservationists and citizens inspired by a future vision which draws on New Zealand's past. Until the 13th century New Zealand had no predator mammals.
Rats have already been removed from Canna and the Shiant Islands, off the North West coast of Scotland and from Lundy island in the Bristol Channel but could they be eradicated in more densely populated areas on mainland Britain? If you've ever been overrun by rats, you might be hoping the answer is yes.
Presenter Krupa Padhy sits down with three speakers to solution proof the idea of a rat-free Britain.
Produced by Kate Bissell and Caitlin Smith
Photo credit: Vandy Pollard
CORRECTION: Contrary to the statement in this programme, rats do, in fact, have bladders.
Last on
Broadcasts