Main content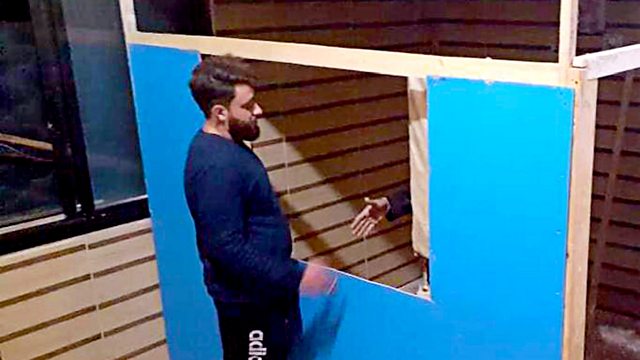 The Meaning of Home
Our correspondents reflect on the meaning of home - a place where you live permanently or somewhere you feel safe? We talk to exiles from a Syrian radio station now in Turkey.
Until recently, a small, independent and politically neutral Syrian radio station was broadcasting in exile from Istanbul. But Radio Alwan was forced to close when the Trump administration made the decision last year to pull $200m of funding for Syria's stabilisation projects, knocking the station off air. Some of the station's staff are scattered across Europe and those who have remained in Turkey say they now feel vulnerable following the Turkish offensive in NE Syria and what they see as a hardening of the country's position on refugees. So where do you belong if your adopted country no longer welcomes you and the door to your own country is closed? Emma Jane Kirby met ex Radio Alwan broadcasters in Istanbul to try understand why the word "home" no longer has any meaning for them.
Across Latin America millions have left their homes to better their families' lives. These have been years of huge outward migration from Venezuela, Central America and Cuba. Will Grant has now spent more than a decade living in countries which many of their own citizens feel forced to leave.
In the municipality of Has, in the rural mountainous north of Albania, it's estimated that one in five people has left over the past ten years. It used to mainly be men, but now even primary age children are making perilous journeys into richer parts of Europe including the UK. Jessica Bateman asked one teacher how it feels to watch your school slowly disappear.
If you are forced to leave home, the word evokes a sense of loss. In the early 1970s, the dictator who ruled Uganda, Idi Amin, suddenly decided that the country's long-standing community of Asians – mostly small business people of Indian origin – should be kicked out. He argued they put ethnic Ugandans at a disadvantage. Reha Kansara grew up with her mother's memories of life in her "East African paradise" and has just made her first visit to Uganda to see the country for herself.
The story of the nativity often inspires people to show compassion to the homeless around Christmas. Pregnant women and new mothers are particularly vulnerable. But the challenges of new life don't end with finding a safe place to stay. On the occupied West Bank, Jeremy Bristow recently travelled with a group of female medics to visit the minority Arab Bedouin population.