Main content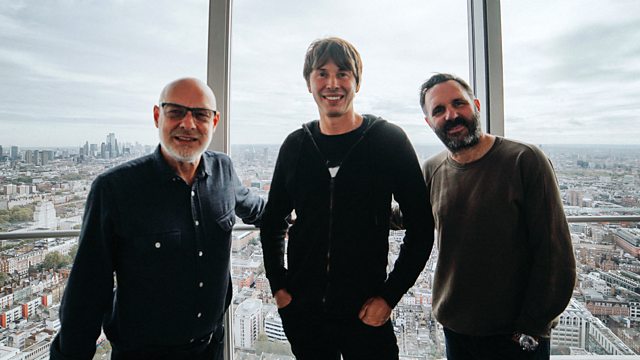 Ep 253 - The Two Brians Christmas Special - Brian Eno and Prof Brian Cox join Shaun
Brian Eno and Prof Brian Cox join Shaun for their 4th annual Christmas Special - this year recorded at the top of the BT Tower in London - to discuss the topic of communication
Brian Eno and Prof Brian Cox join Shaun Keaveny for their 4th annual Christmas Special - this year recorded at the top of the BT Tower in London.
Previous years have seen the two Brians joining Shaun at the Greenwich Observatory, Brian Eno's studio.....and the local pub! But this year we at the very top of the BT Tower in London, one of the Capitial's most iconic landmarks to broadly discuss the topic of communication. 177 meters above London, the two Brians join Shaun to discuss if language has become weaponized, could aliens communicate with us via music and what is 'the great silence'?
Plus, there are some incredible music choices from the two Brians for Christmas Day.