Main content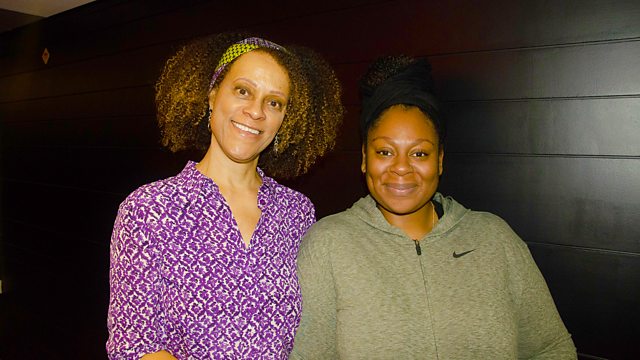 Candice Carty-Williams in conversation with Bernardine Evaristo
Candice Carty-Williams, author of the fastest-selling debut novel of 2019, Queenie, talks to Bernardine Evaristo who won the 2019 Booker Prize for Girl, Woman, Other.
A sparkling and razor-sharp conversation marks the end of a remarkable year for two authors.
Queenie has been one of the breakthrough novels of the year, winning over readers with its compassionate and funny depiction of a young black woman whose life seems to be spinning out of control. Front Row asked its author, Candice Carty-Williams, to choose a cultural figure she'd like to talk to. She selected fellow novelist Bernardine Evaristo who this year became the first black woman to win the Booker Prize for Girl, Woman, Other, sharing it with Margaret Atwood. That shared win is part of their discussion as is how to be a literary Instagram influencer, how far the publishing industry is diversifying, and how listening to Beyoncé can ease the stresses of a book tour.
Image: Bernardine Evaristo (Left) and Candice Carty-Williams (Right)
Interviewed guest: Candice Carty-Williams
Interviewed guest: Bernardine Evaristo
Producer: Dymphna Flynn
Last on
Candice Carty-Williams and Bernadine Evaristo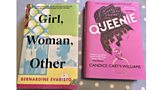 Girl Woman Other by Bernadine Evaristo is out now in hardback, and in paperback from March 2020.
Queenie by Candice Carty-Williams is out now in paperback, hardback, audio download and as an ebook.
Images:
Main image above: Bernadine Evaristo (right) and Candice Carty-Williams
Image to the left: Bernadine Evaristo and Candice Carty-Williams ' book.,
Broadcast