Main content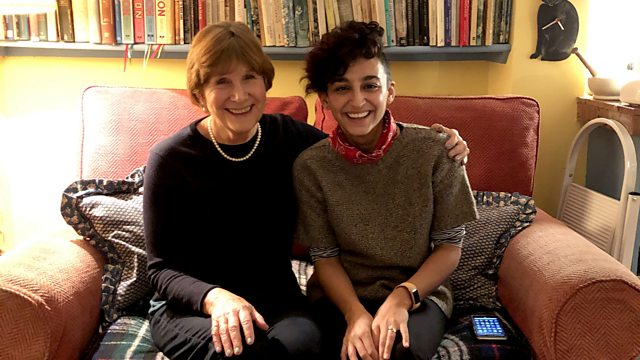 Is The Dinner Party Dead?
Leyla Kazim asks whether the British dinner party is a dying affair, and turns to food writers Josceline Dimbleby, Alison Roman and Alexandra Dudley for New Years hosting tips.
Cast your mind back to the days when as a child you'd be pushed into the backroom with the TV on a Saturday night whilst your parents 'entertained friends' in the dining room. Three courses, nibbles. If you were a child of the 70s, prawn cocktails and stroganoff. In the 80s, parents made vol-au-vents and devilled eggs, black forest gateaux slaved over all day. (Course you'd make do with cheese on toast before your mum got changed.)
Today it doesn't happen like it used to. Homes are built without dining rooms, that's if you can afford your own place anyway. We're too frightened of the elaborate dishes cooked by TV chefs that we prefer to meet up with friends over Sunday roasts or bottomless brunch. Yes we might have people over for food, but it's shared out in the kitchen, or eaten on knees in-front of the TV. So are we in a post-dinner party era? Or should we invest in a decent table cloth and be proud about entertaining the people we love?
Leyla Kazim speaks to New Yorker and author of 'Nothing Fancy', Alison Roman who is not mourning the dinner party. Instead, Alison gives her ultimate guide to having friends over for food, complete with a 'washing up' dance party. British podcast host and writer Alexandra Dudley defends the glitz that only comes with a proper party and shares some simple hacks. And best-selling author Josceline Dimbleby describes how the way she cooks for friends has changed since she released her first cookbook in 1976.
Presented by Leyla Kazim.
Produced in Bristol by Clare Salisbury.
Last on

Broadcasts