Main content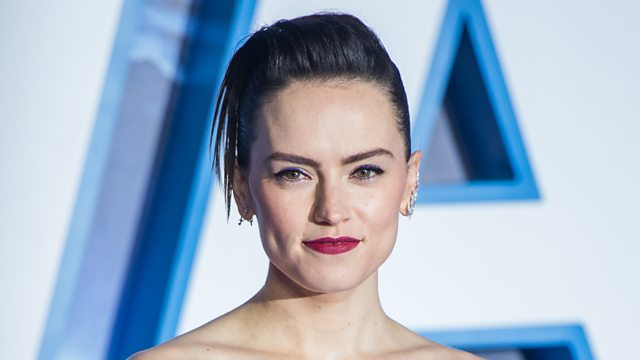 Women in Star Wars; Pelvic Floor; The Real Derry Girls;
Portrayal of women in the Star Wars saga; The signs and causes of a pelvic floor that is too tight; The Real Derry Girls; An app to support parents of premature babies
The Star Wars saga, which started in 1977, has come to an end with the release of Episode 9 - The Rise of Skywalker. How has the representation of women changed, throughout the generations, in one of the biggest sci-fi franchises of all time? Anna Smith is a film critic and host of the feminist film podcast Girls on Film. Victoria Upton is a member of the Norwich Star Wars Fan Club. Gabriella Geisinger is the deputy movies editor at Digital Spy.
Is your pelvic floor too tight? What are the signs, what are the causes and what exercises can you do to help? Emma speaks to Maggie Blott, a consultant obstetrician at the Royal Free Hospital and Marta Kinsella, pelvic health and rehabilitation physiotherapist.
For a second time, we visit Northern Ireland's second city Londonderry - the setting for the hit TV Channel 4 comedy. Reporter, Kathleen Carragher meets four 'real life' teenage 'Derry Girls'. They talked about a range of issues from changes to the law on abortion and equal marriage to why Nadine Coyle's presence in the jungle on 'I'm A Celebrity' made the hearts of Derry's teenagers swell with pride. Torrie, Sarah and Mollie all from St Mary's College in Derry and Ellee Dean is from the North West Regional College.
Having to leave a child's bedside when they're being cared for in hospital can be a huge wrench. To help reduce the separation anxiety, a third of neonatal units in the UK are now using an app that helps parents stay in touch with their premature babies 24 hours a day. Doctors and nurses can send photos and video updates to parents when they can't be with their baby in hospital. So far, around five thousand families have used the service. Katharine Da Costa is a reporter for BBC South.
Presenter: Emma Barnett
Producer: Olivia Cope
Interviewed Guest: Victoria Upton
Interviewed Guest: Gabriella Geisinger
Interviewed Guest: Anna Smith
Interviewed Guest: Maggie Blott
Interviewed Guest: Marta Kinsella
Reporter: Kathleen Carragher
Interviewed Guest: Katharine Da Costa
Last on
Broadcast

Podcast
Women's voices and women's lives - topical conversations to inform, challenge and inspire.