Main content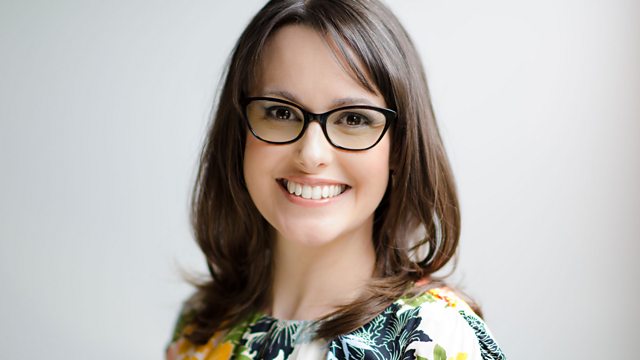 BBC Concert Orchestra at Snape Maltings
BBC Concert Orchestra with a festive concert at Snape Maltings, featuring Tchaikovsky's Nutcracker ballet alongside Delius and Humperdinck, plus more Christmas music from Sweden.
BBC Concert Orchestra conducted by Barry Wordsworth at Snape Maltings Concert Hall, in a programme of festive music featuring the ever-popular Overture to Engelbert Humperdinck's opera Hansel & Gretel; a gentle dash through the snow on a Sleigh Ride by Frederick Delius; Gustav Holst's setting of words by Walt Whitman – The Mystic Trumpeter, with soprano Susan Gritton as soloist; and Malcolm Arnold's Fantasia on Christmas Carols – The Holly & The Ivy. The main event, though, is music from Act II of Tchaikovsky's gloriously yule-packed ballet – The Nutcracker.
There's also a chance to hear Madrid's RTVE Symphony Orchestra again in Bernstein's suite from his 1954 film score On the Waterfront.
The programme closes with more Christmas music from a concert given in Stockholm by the Swedish Radio Symphony Orchestra and Chorus, including pieces by Alice Tegner, Hugo Alfven, Eriks Esenvalds, Erich Korngold, Jule Styne and Edward Pola…well, it is the most wonderful time of the year, after all…
Presented by Hannah French.
2pm
Humperdinck: Overture – Hansel & Gretel
Delius: Sleigh Ride
Holst: The Mystic Trumpeter
Arnold arr. Christopher Palmer: The Holly & The Ivy (Fantasia on Christmas Carols)
Tchaikovsky: The Nutcracker, Act II (complete)
Susan Gritton, soprano
BBC Concert Orchestra
Barry Wordsworth, conductor
3.20pm
Bernstein: On the Waterfront - suite
RTVE Symphony Orchestra, Madrid
Christian Lindberg, conductor
3.35pm
Gustav Lazarus Nordqvist: Jul, jul, stralande Jul (Yule, Yule, radiant Yule)
Alice Tegner: Betlehems stjarna (Star of Bethlehem)
Hugo Alfven: Julsang (Christmas Carol)
Eriks Esenvalds: Stars
William Bergsma: Carol on Twelfth Night
Erich Korngold: Introduction from "Der Schneemann"
Jule Styne: Let it snow
Felix Mendelssohn: Weihnachten, Op.79 No.1
John Francis Wade: Dagen ar kommen (Adeste fidelis)
Edward Pola: It's the most wonderful time of the year
Love Tronner, tenor
Swedish Radio Choir
Swedish Radio Symphony Orchestra
Simon Crawford-Phillips, piano/conductor