Main content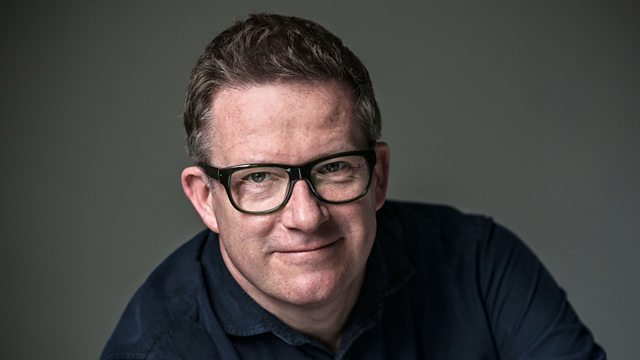 Matthew Bourne
Michael Berkeley's guest is choreographer and director Matthew Bourne. With music by Prokofiev and Tchaikovsky, and from Mary Poppins and The Sound of Music.
As a small child, Matthew Bourne used to put on shows in his parents' living room in East London; by the age of eight or nine, he was staging musicals for the whole school, co-opting his friends to star in Mary Poppins and Cinderella. (He played an ugly sister.) Fast forward to today and Sir Matthew Bourne is now Britain's most popular and successful choreographer and director, with a long list of awards for shows including Nutcracker, Swan Lake, Cinderella, The Car Man (based on Carmen), Edward Scissorhands, and The Red Shoes.
Sir Matthew has become particularly associated with Christmas shows and he's somehow nailed the essence of the Christmas "treat". He attributes this to memories of the shows his parents took him to. But, despite their outings, it never occurred to anyone in the family that Matthew might make a living in the theatre, and he was twenty-two before he took his first dance lesson. This, he believes, has given him a strong connection with the audiences coming to see his shows. Despite this, there have been some bumps in the road: when he first staged Swan Lake with all-male swans and two male dancers dancing a love duet, some of the audience walked out. He reflects on the challenges of creating dances in which men dance together but are not strong enough to lift each other.
Matthew Bourne is a profoundly musical choreographer: he talks about listening to famous pieces of Tchaikovsky and Prokofiev over and over again. Other choices include a Percy Grainger setting of an old Christmas carol; film music by Bernard Hermann; Mary Poppins; and his favourite song from his favourite musical, The Sound of Music: "Climb Every Mountain" – which could describe his own stellar career.
A Loftus production for BBC Radio 3
Produced by Elizabeth Burke
11 things we learned from Harry Enfield's Private Passions
Archive Unlocked: Two Decades of Private Passions