Main content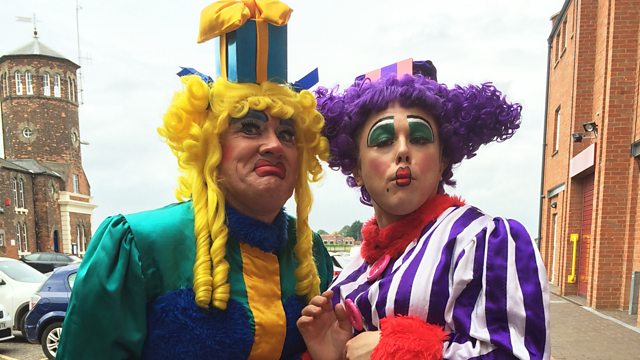 Pantomime
4 Extra Debut. From Aladdin to Cinderella. Michael Billington celebrates pantos with prolific scripwriter John Morley and Ken Dodd. From 1981.
Theatre critic Michael Billington interviews the actor and writer John Morley, who loved pantomime beyond all other forms of entertainment.
On his death in 1994, John Morley had more than 250 pantomime scripts to his credit. In 1981, when this interview was recorded, he dominated the festive season with ten professional pantomimes in production around the UK, starring the likes of Ken Dodd, Frankie Howerd and Rikki Fulton.
John wrote his first pantomime at the age of 11, staged Dick Wittington while serving as a Captain in the Coldstream Guards, and his first professional production was Puss-in-Boots at the London Palladium.
The pair discuss the long theatrical history of pantomime, from its Greek etymology, to Roman Bacchanalia, the Commedia dell'arte and John Rich's introduction of Harlequin to Drury Lane in the 18th century.
They also discuss pantomime's evolution, enduring popularity and important staples, from booing, to ghastly jokes and the song sheet.
John Morley talks to Ken Dodd, with whom he worked, reminiscing about opulent former productions, including a memorable Cinderella from producer Freddie Carpenter.
Producer: Richard Dunn.
First broadcast on BBC Radio 4 in January 1981.