Main content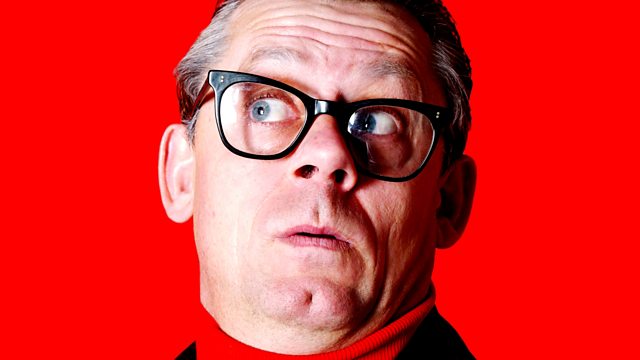 Your Very Good Elf
4 Extra Debut. Mary has cancelled Christmas in the Shuttleworth household, so a forlorn John is busy taking down the tree.
John Shuttleworth's wife, Mary, has cancelled Christmas because their children, Karen and Darren, have decided to spend Christmas Day elsewhere. So, instead of preparing for the big day, John finds himself taking down the Christmas tree and putting away the chocolate brazils.
He is naturally upset at this turn of events, so when Joan Chitty phones for help because her Christmas tree is broken, John happily offers to take the Shuttleworth tree around to Joan's as a replacement.
John is happy that he is able to decorate a tree after all and has taken his spirit level to ensure the tree is straight. Once the fairy lights are switched on John is happy to enjoy a mince pie with Joan and have a sing-song. However, Joan, wearing a rather skimpy fairy outfit, gets a little too over excited during the music and falls over - breaking the tree!
John beats a hasty retreat to the garden centre where he is enjoying some solitude in one of the garden chalets when Ken Worthing turns up wearing an elf outfit. Apparently, there is chaos in the grotto and Santa has run away.
This could be the perfect chance for John to finally enjoy Christmas by playing the role of Santa – as long as Ken can secure his petrol money as a fee.
Written and performed by Graham Fellows
Produced by Dawn Ellis
A Chic Ken production for BBC Radio 4
Last on
Broadcasts