Main content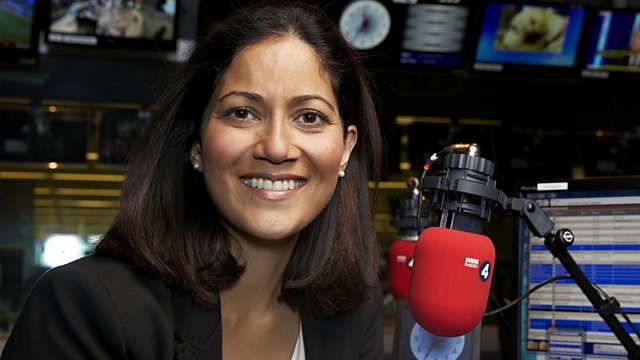 22/12/2019
Mishal Husain presents dispatches on: training to be Santa, being a seasonal volunteer, bereavement at the festive season, Christmas ale and reflections on once being a wise man.
In the Christmas programme of the monthly series, Mishal Husain introduces seasonal dispatches from journalists and writers around the United Kingdom which reflect the nature and range of contemporary life.
Ian McMillan in Barnsley recalls being a - rather unexpected - wise man when a boy and ponders what that traumatic but ultimately uplifting experience has taught him which still matters today.
Horatio Clare in South Wales reflects on the peculiar sense of loss which the bereaved feel during the festive season and considers how best it can be relieved for old and young alike.
As excitement mounts, Jane Labous visits an improbable school for Father Christmases to discover the dos and don'ts of the job and why too much ho-ho-ho can be frowned upon.
Charmaine Cozier has actually done what many would like to do and volunteered during the festive season. She ponders the ups and downs of the experience as the best - and worst - aspects of humanity are put vividly on display.
And Travis Elborough, in the company of a Captain Nemo-like brewer, takes on the onerous task of sampling locally fermented Christmas ale in Sussex, and discovers the uplifting spiritual dimensions to the creation of a unique seasonal libation.
Producer: Simon Coates
Last on
Broadcast