Main content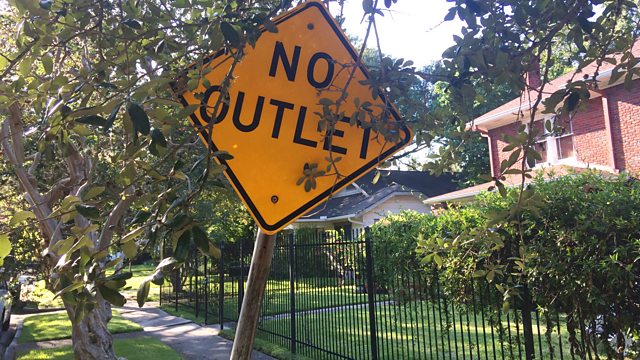 Philosopher Timothy Morton explores our psychological relationship with the climate crisis.
Many feel that climate change will destroy the world's economy, flood cities, cause mass migrations and even cause regional wars, but why is it so difficult for so many of us to engage with it?
In this three-part series Timothy Morton, dubbed 'philosopher prophet of the Anthropocene', rethinks our psychological relationship with the climate crisis, and our place in the biosphere.
Morton cuts an unusual figure, an English literature scholar teaching in a Texas university who spends almost as much time in art galleries as he does writing. He draws on Heidegger and pet cats, William Blake and garden centres, psychoanalysis and collaborations with artists and musicians such as Olafur Eliasson and Bjørk.
Most environmental programmes start with a dramatic landscape or a plunge into the depths of the ocean. But we start in Tim's driveway. If this climate crisis is a trauma, is there a way to reframe it? And what happens to our feelings when we do? 'This is foetal-position time,' he says, 'but it's on us: dolphins don't have fingers to turn off the oil pipes.' Feeling guilty and powerless is not the answer: 'How come we conned ourselves into thinking that being ecological means we can't have any fun anymore?'
With contributions from psychotherapist Caroline Hickman, journalist Amy Westervelt, and environmentalists George Monbiot and Hilton Kelley.
Produced by Chris Elcombe
A Reduced Listening production for BBC Radio 4.
Featured music:
Anna Peaker - Realm of Perfume and Lights (Longform Editions)
Alexandra Spence - Immaterial (Longform Editions)
Dawn of Midi - Nix (Thirsty Ear)
John Tavener - Funeral Canticle (Harmonia Mundi)
Julia Reidy - Lament (Slip)
Siavash Amini - A Recollection of the Disappeared (Room40)
Tomoko Sauvage - Making of a Rainbow
Last on
Broadcasts