Main content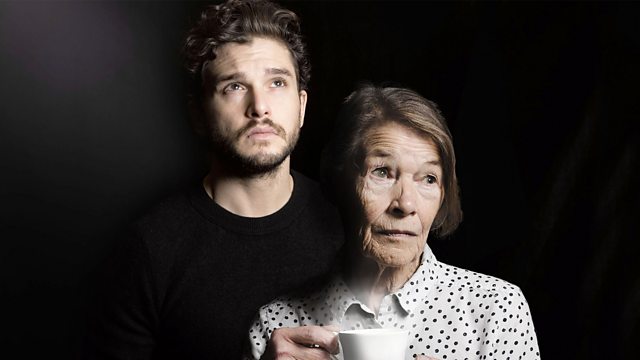 Neil Gaiman's 'Chivalry'
Neil Gaiman's delightfully quirky and sweet Christmas story, in which Mrs Whitaker discovers the Holy Grail. Starring Glenda Jackson and Kit Harington.
This year's Radio 4 Neil Gaiman Christmas special is the story of Mrs Whitaker, who finds the Holy Grail in a charity shop. Along the way, she meets her dear friend Mrs Greenberg for macaroons, and becomes the focal point of Sir Galaad's most important quest.
It's a delightfully quirky, funny, and sweet story, mixing the gentle normality of Mrs Whitaker's chats with her best friend, discussing grandchildren over home-made macaroons, with the very lightly touched upon every day loneliness of bereavement, and a visit from a handsome young man who says he's called Galaad. He comes asking for the Grail, and ends up helping out with the gardening and heavy lifting around the house.
Neil Gaiman created Mrs Whitaker in his late 20s, and she was very much inspired by his grandmothers.
Starring Glenda Jackson as the Narrator and Mrs Whitaker, and Kit Harington as Sir Galaad.
Written by Neil Gaiman
Produced and Directed by Allegra McIlroy
Cast:
Narrator ….. Glenda Jackson
Mrs Whitaker ….. Glenda Jackson
Sir Galaad ….. Kit Harington
Mrs Greenberg and the new woman on the till ….. Jessica Turner
Marie ….. Lucy Reynolds
Sound design: David Chilton
Neil Gaiman's Chivalry is a BBC Northern Ireland Production