Main content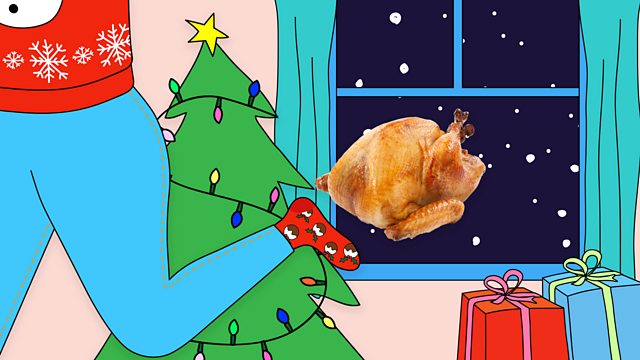 Making and Breaking Christmas Traditions
Why do we get so attached to traditions and how can we break them?
Christmas is steeped in all sorts of tradition – but it's not just trees, tinsel and turkey. Many families have their own festive rituals and the mere idea of doing things differently would make it feel… well, just not like Christmas. But why do we get so hung up on doing Christmas a certain way - even if it doesn't make us happy? What is it about human psychology that makes tradition so attractive? And if your family festivities make you want to run away and hide, what's the best way to break the cycle?
Jenni Murray talks to Dr Cristine Legare from the University of Texas at Austin about why rituals are an inevitable part of being human, and also to listeners about their stories of change at Christmas - including starting new traditions with a baby and the family forced to break tradition thanks to a kitchen fire and a large dog...
If there's one thing that most people expect on Christmas Day, it's a Christmas dinner. From turkey and pigs in blankets to brussels sprouts and bread sauce it's a meal that many cooks dread. But according to historian Dr Annie Gray, it doesn't have to be that way. She says that if you take the long view, the only common thread from pre-Christian winter festivals to today is 'light fire, eat meat, get drunk.' The actual food is completely negotiable. She also explains why we cram so much food into one day, and what social history reveals about why mum generally cooks while dad gets to carve the turkey.
To top off this festive feast, Jenni is joined by the Glasgow-based close harmony quartet The All Sorts with a pick-and-mix of songs both traditional - and a little bit different.
Presenter - Jenni Murray
Producer - Anna Lacey
Interviewed guest - Cristine Legare
Interviewed guest - Annie Gray
Interviewed guest - Sarah Shorter
Interviewed guest - Barbara Cole Walton
Interviewed guest - Amy Batalli
Interviewed guest - Adele Mitchinson
Interviewed guest - Louella Miles
Last on
Broadcast

Podcast
Women's voices and women's lives - topical conversations to inform, challenge and inspire.