Main content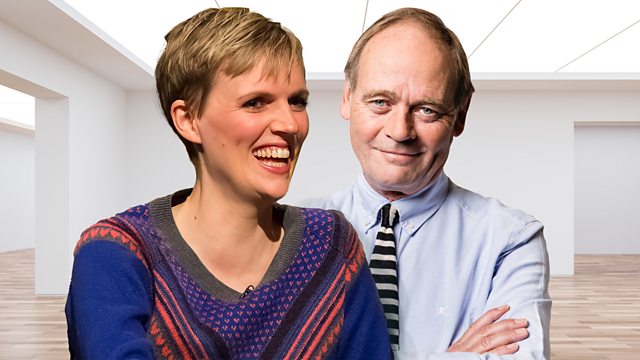 Christmas Special
John Lloyd and his curator Bridget Christie are joined by music producer Glyn Johns, comedian Shazia Mirza and novelist JK Rowling.
The Museum of Curiosity is a Rose d'Or winning panel show in its fourteenth series hosted by John Lloyd (Blackadder, Spitting Image, Not The Nine O'Clock News, QI). Each series is 'curated' by a different comedian – the Museum's current curator is Bridget Christie (A Bic For Her, Netflix's Stand Up for Her and the Rose d'Or winning Bridget Christie Minds The Gap).
Last Christmas the Museum reunited four of its previous curators (Sally Phillips, Lee Mack, Jimmy Carr and Jo Brand) for its first Christmas special. This year John and Bridget return with a special extended edition featuring music producer Glyn Johns, comedian Shazia Mirza and novelist JK Rowling.
Glyn Johns is a music producer who has worked with The Beatles, Led Zeppelin, The Rolling Stones, The Who, The Eagles, Bob Dylan, Joan Armatrading and Eric Clapton to name but a few.
Shazia Mirza is a multi-award-winning comedian who is currently touring her latest show Coconut which talks about her experiences fending for herself (and her fellow islanders) on Celebrity Island with Bear Grylls. She won 'Columnist of the Year' for her writing in The New Statesman.
JK Rowling is the best selling author behind the Harry Potter phenomenon. The books have won multiple awards, sold over 500 million copies and been translated into over 80 languages. She also founded children's charity Lumos, was made an OBE in 2001 and has a gold Blue Peter badge.
In each episode of The Museum of Curiosity the panel are asked to donate an exhibit to the Museum's growing collection. In this special extended episode Glyn Johns choses a 3M M23 8 Track tape machine featuring a recording of Something by George Harrison. Shazia Mirza donates real eyebrows which she fears are going extinct and reveals her plans for 'eyebrow donation cards'. JK Rowling donates inspiration as she often gets asked where she gets hers from and she suggests the Museum could sell it in the gift shop.
The Museum's exhibits were catalogued by Mike Shephard, Mike Turner and Emily Jupitus of QI.
The Producers were Anne Miller and Victoria Lloyd.
Last on
Broadcasts