Main content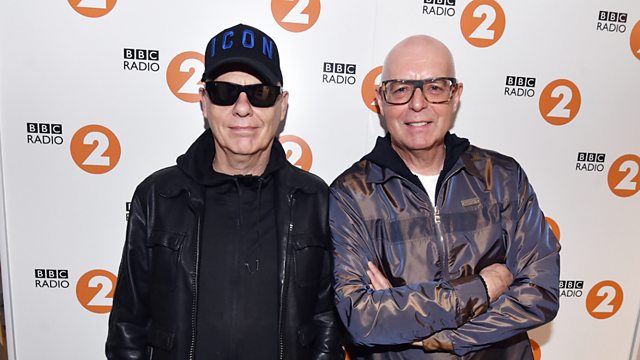 Nicki Chapman sits in with Pet Shop Boys
Wake up and embrace the day with Nicki Chapman and the team. Nicki catches up with Pet Shop Boys about their new single Monkey Business and upcoming album Hotspot.
Wake up and embrace the day with Nicki Chapman and the team.
Nicki catches up with Neil Tennant from Pet Shop Boys to chat about the new single Monkey Business and upcoming album Hotspot, looks back at their headline set at Radio 2 Live in Hyde Park 2019 and asks about 2020 live shows, including the possibility of Glastonbury.
We spin the Wheel of Four Tunes and revisit Basement Jaxx's Yodel Song, previously performed on Zoe's Friends Round Friday in September.
Along with Anthony Birchley on news, Jules Lang on travel and Hugh Ferris on sport, she and the team have the best start to your morning. With celeb guests, quizzes, headlines, tunes chosen by listeners, and more music that you can shake a glitterball at!
There's also a daily Pause For Thought from Krish Kandiah and Hugh chats to former American football player and co-host of The NFL Show Jason Bell, as Nicki entertains the nation with fun for the family!
Pause For Thought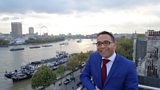 From Krish Kandiah, founding director of a national charity:
Numerous children playing on the lawn at the front of our house is a fairly common occurrence. It has provided me with many a welcome distraction when I have had to work from home. However, on the last occasion there was no stopping me joining in.
A people carrier pulled up outside of our house and children spilled out of it to join my own, all of them bouncing up and down with excitement, beaming smiles and blowing kisses at the little boy sat on my lap. He had immediately become the centre of attention and responded with coos and giggles showered on everyone. This was the first time our foster son met his new adoptive siblings.  Something wonderful and beautiful was happening. A new family was being formed right there in front of me. A new family just in time for the New Year.
The incredible joy of that moment drew alongside the heart-breaking pain of getting ready to say goodbye to the little boy we had taught to crawl, walk and then talk. That new family was leaving behind a hole in our own. An empty cot. A space at the table which wasn't there before. A new year without that special somebody.
None of us can be sure that our families will stay the same over the course of this year. We cannot tell whom we will lose, or indeed whom we might gain. We cannot imagine the heartaches or the joys that lie ahead.
Lord Tennyson said: 'I hold it true, whate'er befall; Tis better to have loved and lost than never to have loved at all'. And the Bible speaks along similar lines. Alongside the promises of comfort for those who mourn, and healing for the broken-hearted, there is a challenge to welcome the orphan and the widow, the outcast and the stranger, not just into our communities but into our homes and hearts.
These days I am woken in the morning, not to a gurgle or a child's cry, but the cruel tones of my phone's alarm. I miss tripping over toy cars in the hallway. At the end of the day I find myself creeping up to bed, even though there is no baby there who might wake. Although, perhaps by the end of the week there might be. At any moment, the phone might ring and social services may ask us to welcome another child into our home. A new year. A new family member? If you are searching for a new challenge for a new year, this could be your story too.