Main content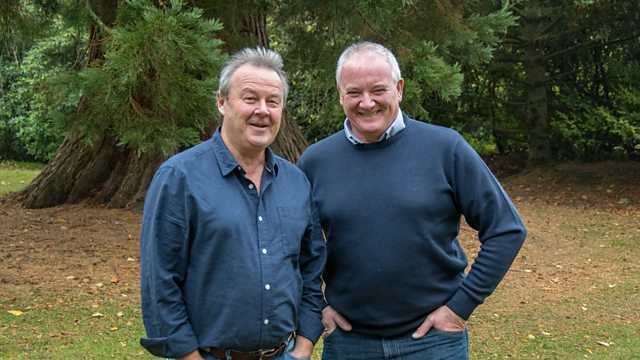 Storytelling, Sprouts and Santa Special
Join Mark Stephen and Euan McIlwraith for the latest outdoor activities from Shetland to the Borders, plus the key stories for those who live and work in the countryside.
Following the publication of the long awaited Review Group on Grouse Moor Management's report, Kevin Keane hears from the group's chair Professor Alan Werrity and others in the sector about what the report contains.
Mark is at Forvie National Nature Reserve finding out about the interesting things that have been found at beach cleans and the interesting ways they have been reused.
Love them or hate them sprouts are a staple of the Christmas dinner and as Laura finds out the Angus Coast is the perfect place for them to be farmed.
And to go along with sprouts, turkey surely? But if you fancy a change from tradition Mark is at The Buffalo Farm in Fife finding out why buffalo might be a great alternative.
Mark and Euan are joined live in the car park by storyteller Pauline Cordiner. Pauline tells us some Viking and Nordic festive, winter tales around the fire pit.
Back at the start of the year Mark visited Moray Wastebusters in Forres and this week he was back again having a rake around their Christmas shop getting inspiration for his homemade Christmas tree effort.
We find out how he and Euan have fared making a Christmas tree from recycled materials. Who has the most impressive display?
And Euan spends a very festive afternoon on the Deeside Railway's Santa Special train.