Main content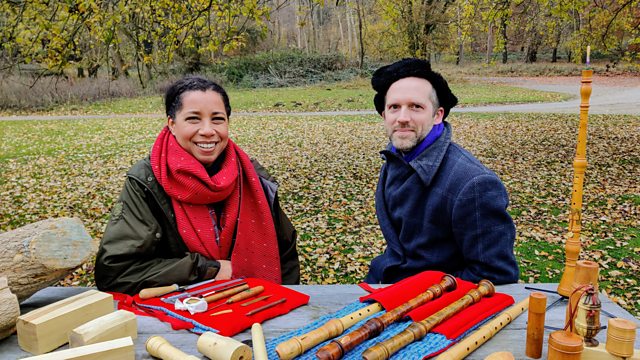 Buckinghamshire
Matt Baker joins a group of schoolchildren making their first visit to a farm, while Margherita Taylor meets the people preserving some of the UK's last box trees.
Matt, Margherita and Steve are in Buckinghamshire, where Matt is with a group of schoolchildren making their very first visit to a farm. He helps them set up their own Christmas market with some of the farm produce they pick up.
Margherita meets the people working hard to preserve some of the UK's last box trees and finds out what is at stake for the crafts people that use boxwood to make fine woodwind instruments. She also takes a hike up Ivinghoe Beacon to meet the model plane enthusiasts flying their planes from the highest point in Buckinghamshire.
Steve heads to Tiggywinkles wildlife hospital where he helps return a couple of barn owls to the wild, Adam goes shopping for a new bull to replace Archie, and Tom looks at whether publicly owned farms could help reinvigorate UK agriculture.
Farm Discovery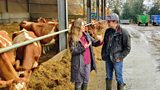 Matt is on a dairy farm with 120 Guernsey cows, where he joins a primary school group on a Farm Discovery day.
Many of the children are meeting cows and chickens for the very first time, thanks to a project run by The Country Trust.    
The aim is to give urban children the opportunity to learn about food and farming by experiencing it first-hand.
Then lade
n with eggs and cream from the farm, Matt and the children head back to school to prepare for their Christmas Market.  
Box Trees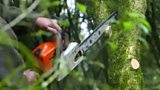 When you think of native British trees, oak normally tops the list.  
But the humble box tree is intrinsically linked to the cultural history of England through art, literature, war and music.   
Margherita meets craftsman Jack Darach to discover why box is the perfect wood for making recorders.   
She visits the Wormsley Estate, which has around one quarter of the UK's total box wood population.
But, despite its fame and fortune, box is under threat - box tree caterpillars are an invasive species which are destroying box woods across Europe... and it's fast-spreading here in the UK.
The People's Farms?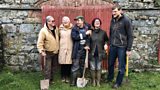 Tom's visiting Britain's county farms - the tens of thousands of acres of agricultural land owned by local authorities.
A new report by the CPRE paints a bleak picture of an accelerating sell-off of farmland by councils struggling to make ends meet.
But Tom hears how Dorset Council is bucking the trend - keeping farms and splitting them into 'starter' and 'promotion' units to help people onto the farming ladder then grow their business
But campaigners are calling for more to be done by Britain's biggest landowners, like the Crown Estate and the Church of England.
Could they provide more rentable farms for experienced farmers, to help free up land for beginners to enter the industry and to create a national estate?
Over in Wales, Tom visits the Pembrokeshire residents with a vision of community farming, who've recently come together to buy a county farm that was being sold off.
Animal Hospital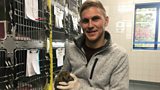 Steve visits the animal hospital, said to be the busiest in the world - Tiggywinkles!
It rescues and rehabilitates 12,000 ill and injured animals every year.  
Steve joins their team to help a hedgehog get hydrotherapy, meets foxes on the mend and releases barn owls into the wild after their rehabilitation.
Flight Club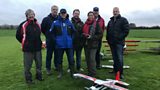 Margherita enjoys the high life with Ivinghoe Soaring Club.  
Members have been flying their miniature gliders from one of Buckinghamshire's highest points, Ivinghoe Beacon, since the 1920s and it's one of the largest clubs in the UK.  
It takes practice and skill to keep the glider airborne, on thermals that are also used by the local Red Kite population.  
Margherita is given the chance to fly one of these precious homemade gliders for herself... with some experienced help.
Credits
| Role | Contributor |
| --- | --- |
| Presenter | Matt Baker |
| Presenter | Margherita Taylor |
| Presenter | Steve Brown |
| Presenter | Adam Henson |
| Presenter | Tom Heap |
| Series Producer | Joanna Brame |
| Executive Producer | William Lyons |