Main content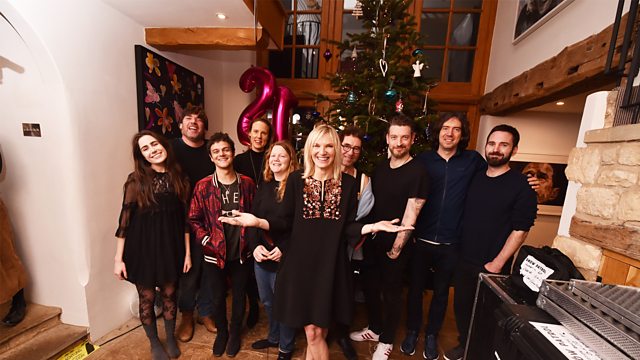 Jo Whiley's Rockstars Around The Christmas Tree
Jo's Christmas party has guests including Snow Patrol, Jamie Cullum, Jona Lewie, Alex James, Dodie, Kate Tempest and Francis Quinn.
Jo invites a dazzling guest list to rock around her Christmas Tree.
Special guests include house band, Snow Patrol, Blur's Alex James brings the cheese and Christmas cheer, poet & rapper Kate Tempest plus live music from Jamie Cullum, Dodie and Jona Lewie and British Bake off star Francis Quinn.
The show broadcasts live from Jo Whiley's house near Milton Keynes.