Main content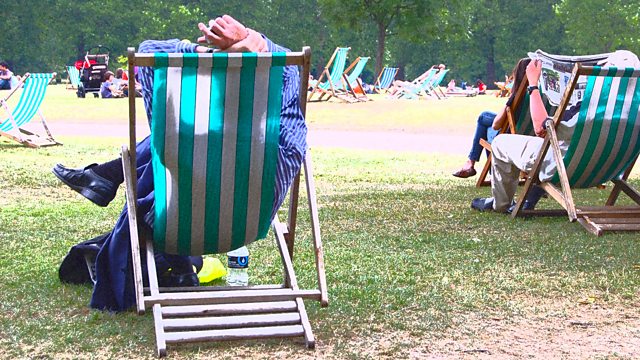 The Problem of Leisure
The history of a phantom fear - that automation will end work and leave us nothing to do. Phil Tinline asks why this hasn't happened, and whether AI might finally bring it about.
Documentary-maker Phil Tinline explores the history of a phantom fear - that automation will make work redundant, and leave us nothing to do.
Jump twenty-five years into the future and we have accidentally made life hell for ourselves. Technology has become so pervasive and efficient that workers sit idle, reduced to working 24 hours a week, if they have work at all. Social unrest simmers.
That was the view laid out in detail on TV in a mock-documentary called 'Time On Our Hands', which looks back on 1963 from an imagined 1988,
It never happened - but now the anxiety is back. Phil mines the archives and wonders whether it was simply wrong, or whether AI soon prove it right.
In 1930, JM Keynes predicted a 15-hour week by 2030 - but worried that, if the idle rich were anything to go by, we might struggle to spend our time wisely. In Depression America, well-meaning social reformers were aghast at how Americans were spending their growing free time. The New Deal tried to coax people away from malign pursuits like jazz dancing in favour of outdoor pursuits and communal dancing.
After the War, modern computing triggered fresh visions of ordinary people rendered redundant by the machines, and rebelling against the managers and engineers who now ruled them. But by the 1990s, all this had faded once more, in favour of the opposite worry: overwork.
So what can we learn from this today, as the anxiety floods back amid stories about AI - captured in books like The Rise of the Robots: Technology and the Threat of Mass Unemployment? Will we finally confront the problem of leisure?
With: Susan Currell, Richard Davies, Caroline Edwards, Martin Ford, Carl Frey, Dorian Lynskey, Robert Skidelsky, Oriel Sullivan
Producer: Phil Tinline
Last on