Main content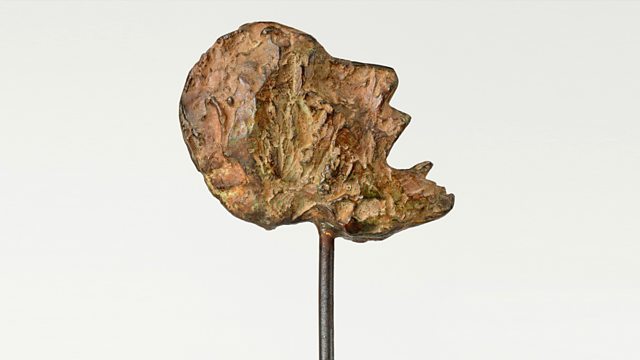 Stanley Tucci and Giacometti's Head of a Man on a Rod
A radiophonic art exhibition in which 30 of the world's most creative minds choose a work from New York's MoMA. Ep 26 Stanley Tucci on Giacometti's Head of a Man on a Rod.
Art critic Alastair Sooke, in the company of some of the leading creatives of our age, takes us on a deep dive into the stunning works in the Museum of Modern Art's collection, whilst exploring what it really means "to see" art.
Leading cultural figures in the series include Grammy- and Emmy-award-winning Hollywood actor and comedian Steve Martin, one of the founders of minimalism – composer Steve Reich and stand-up comedian Margaret Cho. Each episode introduces us to an important art work in the collection, but asks how our own perspective affects our appreciation of the piece.
In this edition, American actor Stanley Tucci chooses Alberto Giacometti's "Head of a Man on a Rod" from 1947.
Producer: Tom Alban
Main Image:
Alberto Giacometti, Head of a Man on a Rod, 1947. Bronze, 23 1/2" (59.7 cm) high, including bronze base 6 3/8 x 5 7/8 x 6" (16.0 x 14.9 x 15.1 cm). Gift of Mrs. George Acheson. Museum of Modern Art, NY, 595.1976. © 2019 Artists Rights Society (ARS), New York / ADAGP, Paris
Selected by American actor Stanley Tucci
What did we find out when a cosmologist looked at Van Gogh's The Starry Night?
Podcast
Leading creative thinkers choose an artwork from MoMA and talk about how it inspires them.