Main content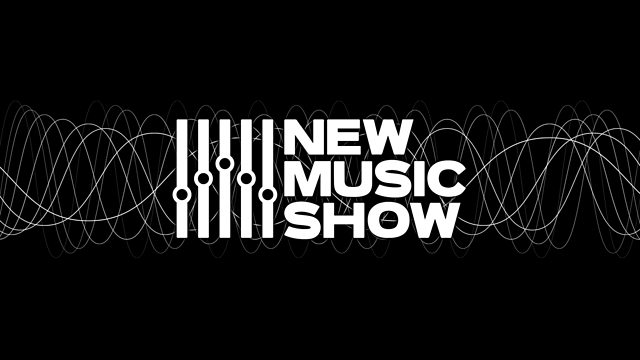 Huddersfield Contemporary Music Festival
Tom Service introduces highlights from the Huddersfield Contemporary Music Festival, including works by Lisa Streich and Frank Denyer, and reports on events around the festival.
Tom Service introduces highlights from the Huddersfield Contemporary Music Festival, including the world premiere of a major work by Frank Denyer, and reports on happenings around the festival.
Owen Green: Race to the bottom (WP)
Owen Green (cardboard box and electronics)
Hanna Hartman: Central heating (UKP)
Dafne Vicente-Sandoval (bassoon and potato starch)
Lisa Streich: Zucker (UKP)
Riot Ensemble conducted by Aaron Holloway-Nahum
Frank Denyer: The fish that became the sun (WP)
Benjamin Marquise Gilmore (violin)
Octandre Ensemble conducted by John Hargreaves
Plus reports on Christine Sun Kim's new work for Ensemble Contrechamps,Deaf, Not Mute; and Iced Bodies, a piece for melting ice sculpture by Seth Parker Woods and Spencer Topel.
Last on
Music Played
Owen Green

Race to the Bottom

Performer: Owen Green.

Christine Sun Kim

Deaf, not mute (extract)

Ensemble: Ensemble Contrechamps.

Hanna Hartman

Central Heating

Performer: Dafne Vicente-Sandoval.

Spencer Topel

Iced Bodies (extract)

Composer: Seth Parker Woods. Performer: Seth Parker Woods. Performer: Spencer Topel.

Lisa Streich

Zucker

Ensemble: Riot Ensemble.

Frank Denyer

The Fish that became the Sun (Songs of the Dispossessed)

Performer: Benjamin Marquise Gilmore. Ensemble: Consortium5. Choir: New London Chamber Choir. Choir: Rubythroat. Ensemble: Trinity Laban Percussion. Ensemble: Octandre Ensemble. Conductor: Jon Hargreaves. Conductor: Holly Mathieson.
PROGRAMME TRANSCRIPT - Christine Sun Kim
The following transcript is from an interview with composer Christine Sun Kim, which was broadcast as part of this programme. It was typed from a recording and not copied from an original script. Whilst we have aimed for complete accuracy, because of the risk of mishearing, the BBC can't give a complete guarantee of this.
Transmission: 14 December 2019, from 12 minutes and 24 seconds into the programme through to 22 minutes [programme starts at 22.00]
Interviewer: Kate Molleson
The Swiss based wind and percussion group Ensemble ContreChamps were at St Paul's Hall for the final Friday of the festival, with an arresting programme of contrasting pieces, not least the performance of a substantial new work by American composer and Sound Artist Christine Sun Kim. The group's director, Serge Vuille, has forged a close working relationship with Sun Kim in recent years and the new piece is a product of that collaboration. Christine Sun Kim was born profoundly deaf and her new piece, "Deaf, Not Mute", is a continuing exploration of her relationship with, and the ownership of the perception of sound.

Kate Molleson caught up with her at the UK première of "Deaf, Not Mute"
Music: From the opening of 'Deaf, not mute'

Kate Molleson
Imagine a performing space dominated by a large central screen. Onto the screen are projected short items of text, on a blue or a white background.  To the left of the screen is a row of amplified musicians: trumpet, horn, trombone, sax and tuba, with a small battery of percussion as well. They respond to the text on the screen.....
(Music as before)
.....Meanwhile, on the right-hand side of the space is a table. With an angle-poise offers a small amount of light along with two document-projectors. Composer and Sound Artist, Christine Sun Kim sits behind the desk, carefully manoeuvring the sequence of text sheets beneath the projector - one by one. This is the set-up for her new piece 'Deaf, not mute'.
Much of Christine's work explores how sound operates in society. It consistently draws on a multitude of different information systems: body language, American Sign Language, musical notation, graphic scores. She's credited with the first ever sound exhibit for New York's Museum of Modern Art; she's given TedTalks; she's regularly performed. 
I caught up with Christine shortly before the performance of 'Deaf, not Mute', to talk about the new piece, assisted by her sign language translator.....
Christine Sun Kim
"So we came up with this title because there was a known artist in Berlin, who wrote a piece about work that I had done recently, and they said that Christine Sun Kim is a "deaf mute artist" and I just thought that is such an antiquated term, it's really outdated. The word mute in itself is not a bad thing, though it's interesting to be called mute. It really gave me a lot to think about in that moment. When I think about the word mute, really, to me it means to me three different things. Mute in terms of technology, is turning something on or off - quite binary. Another definition of mute, in the context of disability, can be considered - right - there's no voice or something, it doesn't have a way of expressing itself. So people often relate muteness to a level of intelligence - there's no correlation there at all. And again that second definition has a lot of negative connotation associated with it. And then in the music world, mute means to soften something. To make something a bit more gentle. To make it muted. Right? So it's not as binary as it is in the first definition. Like a speaker that you turn on and off, or a microphone that you turn on or off; or your television that you might turn off. So that's why we chose that title, we were sort of experimenting with the idea of muteness and what that meant with the sound captioning that I do in the piece.

KM
And tell me about that sound captioning for listeners at home on the radio, they won't be able to see these gradations of muteness that you build into your directions. So can you tell me how that works and what are these gradations that you're playing with?

CSK
So for the sound captioning, when I was younger, in America, they had a lot of programmes that were captioned in subtitles. In the very beginning, when they starting doing it, their captioning itself was quite simple. So they would have - in parentheticals - "MUSIC", right?  But not what kind of music. And eventually things would be added like "HAPPY MUSIC" or there's things happening in the background or there's noises happening off-screen. So more and more information is being included. Another one for example is "KNOCKING WITH URGENCY". Right. So there are these types of sound captions in addition to the text.  So I started a collection of these. I recently became a mother. I have a two year old daughter and we watch a lot of programmes. And so I just started noting all these sound captions; and I put them into this collection and turned that collection into the score for this piece.
(Example of brass like fanfare music from 'Deaf, not mute')
..... It's an abstract piece, and the intent when I was creating this was not what the audience should hear, I wasn't so concerned with the final sound; and in a discussion with Serge who is the director at Contrechamp, we had a lot of conversations about whether we wanted this piece to be more abstract and literal and I was definitely more attracted to the abstract and more of disrupting people's expectations. And I often work with individuals who come with assumptions of what my work should be, and what my work should represent. And really  most of my work is idea based.

KM
When you say "people come with assumptions of what your work should be", what do those assumptions tend to look like?

CSK
So based on my experience, I feel like the expectation is like, there is a right way to produce sound and I should be doing it that way. But I want to be experimental. I want to be playful. I want to test it out. And people will say "Oh, this doesn't sound that way or this isn't pleasurable, you didn't record this right". This is the kind of feedback I get. And my response is, that's fine. I'm OK with that. I'm the artist, I'm working with the sound and I will make those decisions. And, you know, all my life I've always sort of placated. I had speech-therapy; I needed their approval on my speech and if I was saying things correctly. And then it was getting a hearing-aid. And people saying, when someone is sleeping, "Oh, you have to be quiet!" And you know, I'm being told all of these societal rules and I'm trying to follow them all. And in that sense, in that way, my work has become about: this is my piece, my rules, my space, what it looks like, what it sounds like. I'm not going to be told what to do by society and their expectations ...... I'll play with it as I like!
(Brass and percussion groan like music)
KM
Christine has grouped the various sound captions into five sections, so 'Deaf, not mute' plays in five continuous movements. The combination of musicians is carefully prescribed, what they play on the other hand, is open to interpretation; but they are instructed to play within five degrees of dynamic or "muteness" - from the very loud to the almost inaudible. In order to illustrate let's hear part of the piece with me quoting the text of the captions as they appear on the screen......

"Low Growl"
(musical example)
"Frightening Panting"
(musical example)
"Scared Panting"
(musical example)
"Voices blur indistinctly"
(musical example)

CSK
"So the five sections and the movements that you've spoken about have to do with these categorisations; we collected all those sound-captionings, categorised them, and as I was doing that they sort of fell into certain groups of sounds. A lot of them coming from just being physical in the environment, just moving in the environment and the sounds that that creates; from just existing. Then the captioning that related to sounds of emotion. And then at the end, the last piece, it was a sort of closure, we're muting the sounds, we're toning them down, as if to say "we're going to be done soon" - right? - we're bringing this to a close. The sound files that are used - cos these are pre-recorded sounds - are based on my voice; they're vocalisations that I made and those sounds were modified to sound a bit droney. The interpretation of the sound captioning was done with my voice, and then modifying my voice as a pre-recorded sound.
(Drone like modified voice music)
KM
Christine's onstage role in the piece is crucial. More than simply facilitating the running of the piece, she's actually shaping the performance. Her movements and her gestures interpreting her concept of the sound. To this effect, it could be said that she's adopting the role, well, of a traditional conductor....
CSK
For this particular project I am the conductor.  Maybe not in the way you traditionally would experience one, but I am, in fact, the conductor. And I use these texts as a measure of the musical notes if you will. And I move them around in the space at various speeds to impact the dynamics of the sounds. And there's lots of layers on how it is done and the score has quite a lot of depth to it. And again I think about the work I do with sign-language interpreters. Basically, actually, you could say that right now I am conducting the sounds that are coming out of this interpreter's mouth, right? These are my words, my thoughts, I'm conducting. Again it really goes back to being an empowered individual.
(Music example. Soft brass chords from the end of the piece)
Broadcast

Featured in...
We broadcast more live and specially-recorded concerts and opera than any other station.