Main content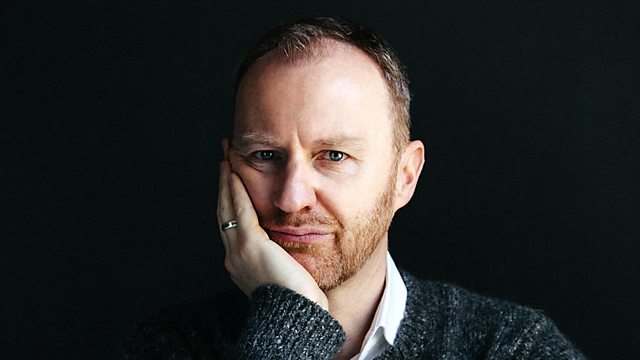 Mark Gatiss, Kate Rusby, Creating New Traditions
Mark Gatiss on his new TV adaptations, Martin's Close, about a lawyer facing the infamous hanging judge George Jeffreys, for Christmas, and Dracula for New Year. Festive Fare!
Stories from Mark Gatiss will dominate the small screen once again this festive season. Gatiss joins Kirsty to talk about his new adaptation of Dracula, in 3 hour and a half episodes, starring John Heffernan as Jonathan Harker and Danish actor Claes Bang as the tall, dark, handsome vampire. They also discuss Gatiss's new version of the M R James Christmas story, Martin's Close, with Peter Capaldi as a lawyer facing the infamous 'hanging judge', George Jeffreys. Martin's Close is on BBC 4 on Christmas Eve at 10pm and Dracula begins on New Year's Day at 9pm on BBC 1.
Every Christmas folk singer Kate Rusby tours the country playing Christmas songs, old, new and, especially, from Sheffield's carol tradition. She has now released five albums of Christmas music (but nothing like Slade's or Wizzard's) and she performs from her latest, Holly Head.
As Brighton prepares for its annual winter solstice celebration – Burning The Clocks - Professor Martin Johnes, author of Christmas and the British: A Modern History, and Mark Norman, creator and host of The Folklore Podcast, join Kirsty to explore the way new traditions are created.
Presenter: Kirsty Lang
Producer: Julian May
Last on
Mark Gatiss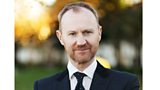 Martin's Close is on BBC Four at 10.00pm on 24 December 2019;
The Dracula series is on BBC One at 9.00 pm on 01, 02 and 03 January 2020, and on Netflix.
Mark Gatiss' documentary In Search of Dracula is on BBC 2  at 10.35pm on 03 January 2020.
Main image above and image to the left: Mark Gatiss
Images credit: Eivind Hansen
Kate Rusby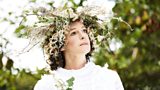 Kate Rusby's fifth Christmas album, Holly Head, is out now.
Image: Kate Rusby
Image credit: David Lindsay
Creating new traditions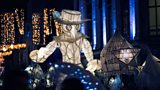 The Burning the Clocks parade and fireshow is in Brighton on the evening of 21 December 2019.
Image: A Burning the Clocks parade
Image credit: same Sky
Broadcast