Main content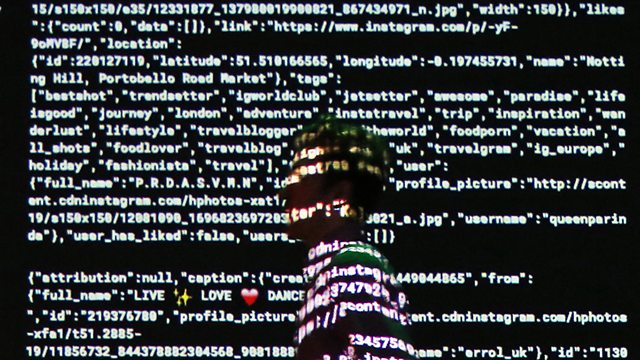 Numbers, nightmares and nanotech
Kirsty Wark discusses scientific secrets, lies and hype with Hannah Fry, Sonia Contera, Tim Harford and Izabella Kaminska
The mathematician Hannah Fry reveals the hidden numbers, rules and patterns that secretly control our daily lives, in this year's Royal Institution Christmas lectures. She tells Kirsty Wark how maths and algorithms have the power to reveal the truth - and to obscure it.
The economist Tim Harford is in search of the truth as he unravels the events that led to real life disasters. In the podcast series Cautionary Tales, Harford asks what we can learn from catastrophes. He wonders why we are so often susceptible to cons.
Science has revolutionised the way we live, and in the field of technology the ingenious invention of blockchain has been heralded as truly radical. As an incorruptible digital ledger of transactions, blockchain has uses far beyond crypto-currencies. The Financial Times journalist Izabella Kaminska looks back over the last decade to consider whether blockchain has lived up to its hype.
The latest science promising to transform medicine and biology is nanotechnology. Sonia Contera is a pioneer in the field and believes studying the infinitesimal realm of proteins and DNA will have a profound impact on our health and longevity.
Producer: Katy Hickman
Last on
Hannah Fry
Dr Hannah Fry is an Associate Professor in the Mathematics of Cities at the Centre for Advanced Spatial Analysis at UCL.
Secrets And Lies: The Hidden Power Of Maths - 2019 Royal Institution Christmas Lectures will be broadcast on BBC4 on 26th, 27th and 28th December at 8pm.
Sonia Contera
Sonia Contera is Professor of Biological Physics in the Department of Physics at the University of Oxford.
Nano Comes to Life: How Nanotechnology Is Transforming Medicine and the Future of Biology is published by Princeton University Press.
Izabella Kaminska
Izabella Kaminska is the editor of FT Alphaville at the Financial Times.
Broadcasts