Main content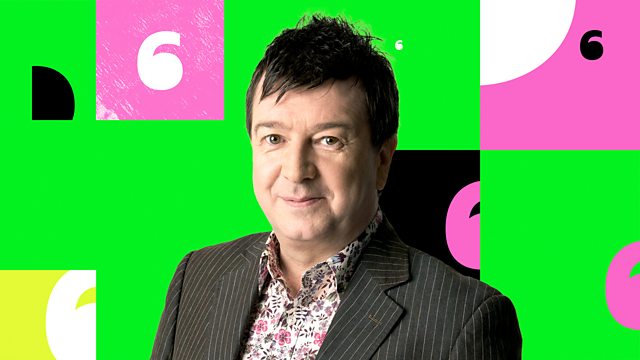 Irmin Schmidt's Solo Piano Music
Stuart features solo piano work from Can's Irmin Schmidt and the eponymous debut album of Brasil's Caetano Veloso.
Stuart explores a solo piano piece from Can's Irmin Schmidt, premiered at the Huddersfield Contemporary Music Festival. The Brazilan Tropicalia legend Caetano Veloso's eponymous 1968 solo debut is the Featured Album. Considered one of the founders of the Tropicalia movement with a group of several other musicians and artists, including his sister Maria Bethânia, Veloso was arrested and exiled by the Brazilian government, who viewed his music and political views as threatening.
There's also Alberquerquian psych-rock from The Hooterville Trolley, Norwegian jazz-rock from Needlepoint, sound art from Flora Yin Wong and a Live Freaks session track from Shabazz Palaces.
Last on
Music Played
Marden Hill

Curtain

Lost Weekend.
Cherry Red.

Morlock

Ancient Paths

Ancient Paths.
Cineploit Austria.

Caetano Veloso

Tropicalia

Caetano Veloso

Clara (feat. Gal Costa)

Ergo Phizmiz

A Bottle Full Of Salt

Fstarstark Mstarn Winkyface..
Self-released.

Needlepoint

Robert Reverie

The Diary of Robert Reverie.
BJK Music.

The Hooterville Trolley

No Silver Bird

Caetano Veloso

Alegria, Alegria

Caetano Veloso

Anunciacao

Irmin Schmidt

Klavierstück

Klavierstück.
Spoon Records.

Caravan

Memory Lain, Hugh / Headloss

For Girls Who Grow Plump In The Night.
Deram.

Waterless Hills

The Empty House Of The Son Of The Vali Of Pusht​-​I​-​Kuh

Paula Garcia Stone

Savour The Morning

Grand Veymont

L'Odysee Du Petit Parleur

Caetano Veloso

Superbacana

Shabazz Palaces

They Come In Gold (Live Session for Mary Anne Hobbs 7th Feb 2019)
Broadcast