Main content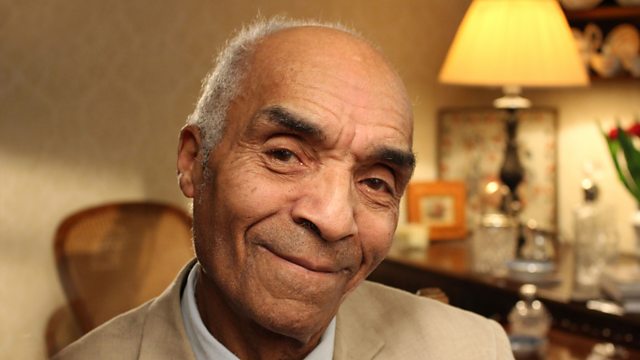 Kenny Lynch OBE, Chris Moncrieff CBE, Kate Figes, Branko Lustig
Matthew Bannister on journalist Chris Moncrieff, author Kate Figes, producer Branko Lustig, singer Kenny Lynch
Pictured: Kenny Lynch OBE
Matthew Bannister on
Chris Moncrieff, the journalist who covered parliament for the Press Association for more than 50 years. He even has a bar named after him in the House of Commons.
Kate Figes, the writer who captured the nuances of human relationships in books like "Couples" and "Our Cheating Hearts".
Branko Lustig, the holocaust survivor who won an Oscar as the producer of the film Schindler's List.
Kenny Lynch, the singer from London's East End who described himself as a black cockney and had hits including "Up On The Roof".
Interviewed guest: Pete Clifton
Interviewed guest: Lennie Goodings
Contributor: Michael Goldfarb
Interviewed guest: Garth Cartwright
Producer: Neil George
Archive clips from: Labour Party Conference, BBC Sound Archive 01/10/1993; Loose Ends, Radio 4 20/09/2008; Thatcher Resigns as Prime Minister, The Telegraph Archive 08/04/2013; Backstage In Parliament, Radio 4 10/11/1985; Woman's Hour, Radio 4 22/01/2013; Woman's Hour, Radio 4 11/05/2013; Gladiator, directed by Ridley Scott, Dreamworks/Universal Pictures/Scott Free Productions 2000; Branko Lustig: Drawing Against Oblivion, Final Frame 22/03/2019; Schindler's List, directed by Steven Spielberg, Universal Pictures/Amblin Entertainment 1993; Branko: Return to Auschwitz, The New York Times 15/04/2013; Jools Holland, Radio 2 28/10/2013.
Chris Moncrieff CBE
Born 9 September 1931; died 22 November 2019, aged 88.
Last Word spoke to Pete Clifton, Editor-in-Chief at the Press Association.
Kate Figes
Born 6 November 1957; died 7 December 2019, aged 62.
Last Word spoke to her editor and friend Lennie Goodings.
Branko Lustig
Born on 10 June 1932; died 14 November 2019, aged 87.
Cultural commentator Michael Goldfarb pays tribute.
Kenny Lynch OBE
Born 18 March 1938; died 18 December 2019, aged 81.
Last Word spoke to music writer Garth Cartwright.