Main content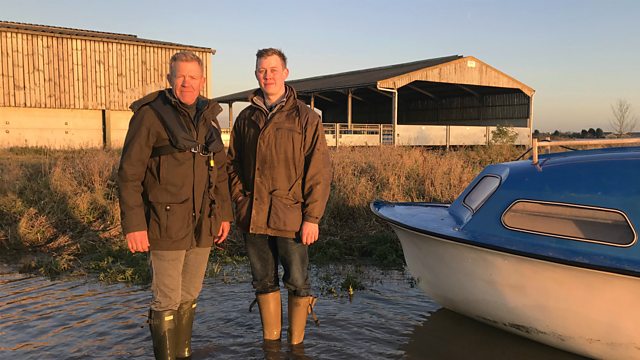 Wiltshire
John Craven visits a wood in Wiltshire that has been ravaged by ash dieback, while Adam Henson is in Lincolnshire to see for himself the impact of the recent devastating floods.
The team are in Wiltshire, where John Craven visits a wood that has been ravaged by ash dieback. It is being left to die so that researchers can learn more about the impact of the disease.
Anita Rani meets a craftsman who is keeping the ancient art of bee skep making alive. She also takes a trip to a wildlife hospital where the warm late summer has seen a huge influx of young hedgehogs too weak to hibernate.
Steve Brown pays a visit to one of Britain's top wood engravers, Adam Henson is in Lincolnshire to see for himself the impact of the recent devastating floods, and Charlotte Smith investigates one of the most controversial methods of wildlife control, snaring.
Music Played
Timings (where shown) are from the start of the programme in hours and minutes
00:39

Agnes Obel

Familiar
Avoncliff Woods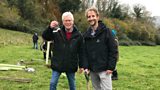 John meets Joe Middleton from the Woodland Trust at Avoncliff Wood near Bradford-on-Avon - and this is not your usual woodland.
More than 70% of the trees here are ash and they are riddled with the deadly tree disease ash dieback. 
But, instead of chopping down the affected trees, the Trust is using this dying area as a living laboratory where experts will observe not just the spread of the disease but also how the rest of the wood and its wildlife respond. 
And all is not lost... in an adjoining field, a new wood is about the be planted and John has the honour of putting in the very first tree!
Bee Skeps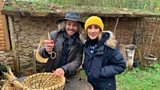 Chris Park is an expert in ancient crafts and one of the very few people left who makes traditional bee skeps.
These are baskets made of woven straw that are the forerunner to modern bee hives.  
Anita meets Chris at his roundhouse in the woods and discovers the skills behind this ancient art of skep-making.
And, in Chris' 'apitherapy' house, she finds out that there are more benefits to be gained from bees than just honey!
Snares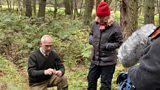 Charlotte investigates one of the most controversial ways of managing wildlife in the countryside: snaring.She discovers the concerns raised by animal welfare campaigners about both legal and illegal snares set to control foxes.And she sees for herself how legal snares are set and why many gamekeepers and farmers say they are still a vital tool.But she also visits the landowners who have looked at other ways of controlling predators.
Postcard: Dr Nick Snashall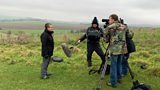 Dr Nick Snashall, National Trust Archaeologist for Stonehenge & Avebury World Heritage Site, is passionate about the Wiltshire landscape - and the Neolithic and Bronze Age sites it contains.
Nick tells us why the landscape around Avebury was so exceptional in ancient times.
And she looks at what drew Britain's first farmers to settle and build their incredible monuments here.
Wood Engraver
Steve meets master wood engraver Howard Phipps at Coombe Bissett Down nature reserve in south Wiltshire. 
Howard is working on a watercolour which will later form the basis for one of his intricate wood engravings. 
After admiring the view, it's off to Howard's house where he shows Steve the tricks of the wood engraving trade, from transferring a painting onto a wood block to carving the delicate lines that are needed to build up the block. 
Then Howard demonstrates his antique-printing and Steve is wowed with the results.
Hedgehog Rescue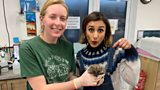 The Oak and Furrows Wildlife Rescue Centre on the Wiltshire/Gloucestershire border is in the middle of its busiest time of the year. 
It is inundated with baby hedgehogs – hoglets – that are being brought in by the public on a daily basis - and the latest tally is 211. 
Anita meets animal carer Anj Saunders to discover why they are having to look after so many hoglets at this time of year.
She also finds out what's involved in keeping so many babies clean and fed over winter!
Flooded Farm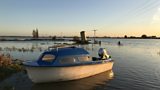 Adam visits Lincolnshire to see for himself the impact of the recent floods on farmers.He meets Henry Ward, whose farmhouse now sits on an island surrounded by water.For Henry, the flooding couldn't have come at a more challenging time - as he's just taken over the running of the family business.How will he cope in tackling the aftermath of the deluge - and what will the future hold for farming and food production here?
Credits
| Role | Contributor |
| --- | --- |
| Presenter | John Craven |
| Presenter | Anita Rani |
| Presenter | Steve Brown |
| Presenter | Adam Henson |
| Presenter | Charlotte Smith |
| Series Producer | Joanna Brame |
| Executive Producer | William Lyons |