Main content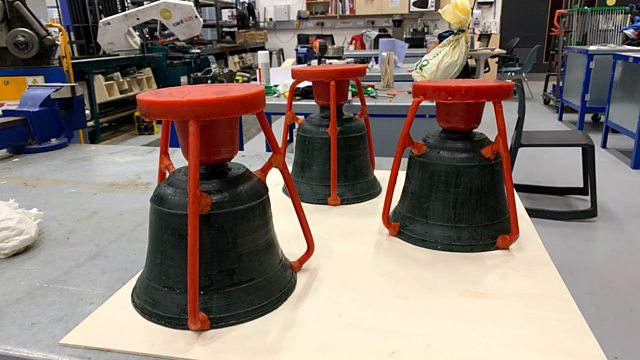 Gender Imbalance in Art Collections, Whitechapel Bell Foundry, Three Sisters Rewired
Billions is spent on art. But in the last decade only 2% of spending was on work by women. Frances Morris, of Tate Modern and journalist Julia Halperin discuss why and what to do
Last month Baltimore Museum of Art announced that in 2020 it would only collect works of art by women, because in the last decade just 2% of global art auction spending was on work by women? At 26 major American museums just 11% of all acquisitions and 14% of exhibitions were by female artists. Frances Morris, Director of Tate Modern. and arts journalist Julia Halperin join John Wilson to discuss why there is such a gender imbalance in art collections and what can be done to rectify this.
In 2017, Britain's oldest continuously working factory in the country, the Whitechapel Bell Foundry, was sold to American developers who wanted to turn it into a boutique hotel. Just last week the government intervened to prevent Tower Hamlets from granting permission to the proposed development. Gillian Darley, who writes about architecture and landscape, and Stephen Clarke, a trustee of the UK Heritage Building Preservation Trust, consider the importance of commercial viability rather than sentiment when it comes to protecting old buildings and industries.
Graeae Theatre, which puts deaf and disabled actors at the centre of their productions, struck by the metaphorical deafness of Chekhov's characters in Three Sisters, who don't listen to each other, has long wanted to to tackle the play. Writer Polly Thomas and actor Genevieve Barr discuss their new adaptation for Radio 4. It's a radical re-imagining of the Russian original exploring how, even today, isolation and stagnation are the daily lot of many. The Russian country estate becomes an isolated farm in 21st century Yorkshire; Moscow becomes London. Olivia, Maisie and Iris struggle to survive with intermittent internet, and a sense of dislocation from the rest of the world. Episode one airs on Radio 4 on Saturday.
Presenter: John Wilson
Producer: Julian May
Last on
Gender Imbalance in Art Collections
Whitechapel Bell Foundry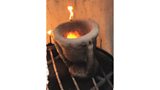 Left and main image:
Bells at the Whitechapel
Bell Foundry
© Sarah Lever, B-made


Broadcast