Main content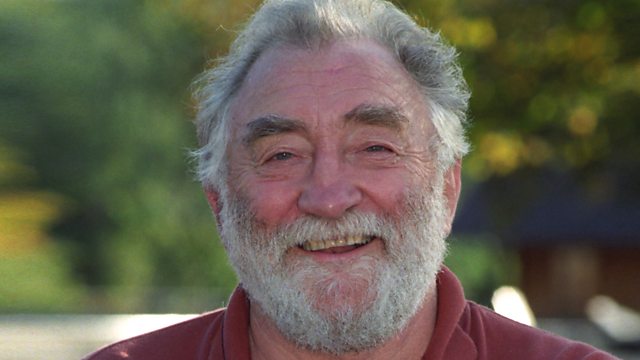 David Bellamy, Nell Gifford, Yasuhiro Nakasone, Mariss Jansons
Matthew Bannister on botanist David Bellamy, circus owner Nell Gifford, Japanese Prime Minister Yasuhiro Nakasone, conductor Mariss Jansons
Pictured: David Bellamy
Matthew Bannister on
David Bellamy, the botanist who became a household name through his popular TV programmes, but fell from prominence after describing man-made global warming as "poppycock".
Nell Gifford, who founded and ran a circus company known for its retro styling and creativity.
Yasuhiro Nakasone, the Japanese Prime Minister who formed a strong bond with US President Ronald Reagan and UK Prime Minister Margaret Thatcher.
Mariss Jansons, the Latvian-born conductor noted for his interpretation of Mahler and Strauss.
Interviewed guest: David Shreeve
Interviewed guest: Chris Baines
Interviewed guest: Cal McCrystal
Interviewed guest: Dr Christopher Hood
Interviewed guest: Norman Lebrecht
Producer: Neil George
Archive clips from: Desert Island Discs, Radio 4 01/01/1978; Profile, Radio 4 16/09/1983; Torrey Canyon and the Toxic Tides, Radio 4 18/03/2017; Today, Radio 4 12/12/2019; Backyard Safari, BBC One 09/07/1981; Bard on the Box, BBC Two 23/10/1994; Midweek, Radio 4 08/06/2011; Nell Gifford: Behind the Curtain, directed by Gem Hall, July 2019; The World Tonight, Radio 4 11/06/1984; Nippon: Risen Sun, BBC Two 09/12/1990; Reagan/Nakasone arrival ceremony, Ronald Reagan Presidential Library, 30/04/1987; Mariss Jansons interviewed by Norman Lebrecht, Radio 3 29/08/2007.
Last on
David Bellamy
Born 18 January 1933; died 11 December 2019, aged 86.
Last Word spoke to David Shreeve, co-founder of the Conservation Foundation, and naturalist Chris Baines.     
Nell Gifford
Born 24 January 1973; died 8 December 2019, aged 46.
Last Word spoke to Cal McCrystal, writer and director.
Yasuhiro Nakasone
Born 27 May 1918; died 29 November 2019, aged 101.
Last Word spoke to Dr Christopher Hood, Reader in Japanese Studies at the School of Modern Languages, Cardiff University. 
Mariss Jansons
Born 14 Jan 1943; died 30 November 2019, aged 76.
Last Word spoke to Norman Lebrecht, commentator on music and cultural affairs.
Broadcasts