Main content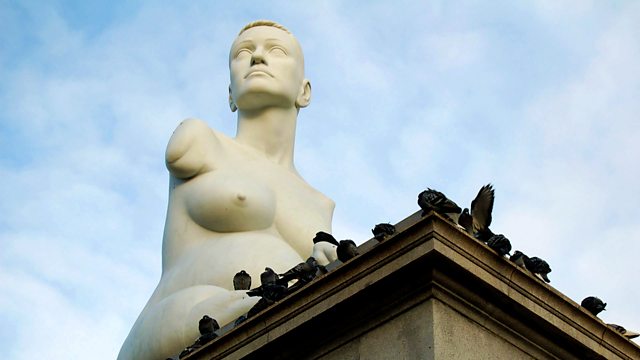 Alison Lapper, Greek Refugee Camps, Weaning
The programme that offers a female perspective on the world
You'll probably know Alison Lapper. There used to be a huge marble statue of her in Trafalgar Square and it showed her 8 months pregnant, with no arms and short legs. That's because Alison has a condition called phocomelia. This summer her son, Parys, died. He was 19, and had been struggling with mental health problems and drugs. Alison is an artist and she has an exhibition on right now. One of her pictures is of her son, but that wasn't the intention, she says, when she was painting it.
It's International Human Rights Day. We're focusing on the women and girls in migrant camps in Greece, where conditions are dangerous and risky. Sexual harassment and gender-based violence are problems as well as food and water shortages and poor sanitation. Hillary Margolis of Human Rights Watch has been there recently.
Poet and novelist Helen Mort has written a story called Weaning. It's part of an anthology called The Book of Sheffield. It's about a mother who stops breastfeeding and the impact it has on her mental health. It's also about feeling disconnected from the city of Sheffield as well as herself. Helen tells Jane how her own experience of weaning has inspired the story.