Main content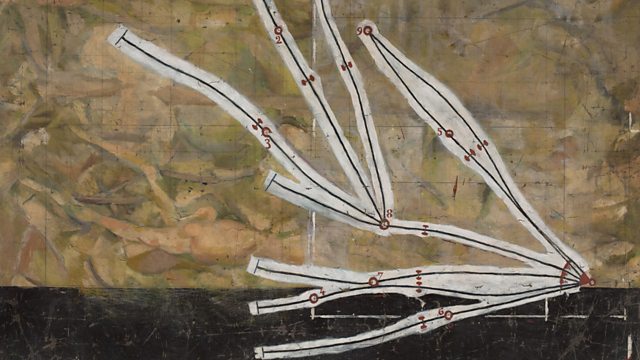 Liz Diller on Marcel Duchamp's Network of Stoppages
A radiophonic art exhibition in which 30 of the world's most creative minds choose a favourite work from New York's MoMA. Ep 24 Liz Diller on Marcel Duchamp's Network of Stoppages.
Art critic Alastair Sooke, in the company of some of the leading creatives of our age, continues his deep dive into the stunning works in the Museum of Modern Art's collection, whilst exploring what it really means "to see" art.
Today's edition features the choice of leading American architect Liz Diller. How will the designer of New York's High Line and MoMA's new galleries see conceptual artist Marcel Duchamp's 1914 painting Network of Stoppages.
Main Image:
Marcel Duchamp, Network of Stoppages, 1914. Oil and pencil on canvas, 58 5/8" x 6' 5 5/8" (148.9 x 197.7 cm). Abby Aldrich Rockefeller Fund and gift of Mrs. William Sisler. Museum of Modern Art, NY, 390.1970. © 2019 Artists Rights Society (ARS), New York / ADAGP, Paris / Estate of Marcel Duchamp
Producer: Tom Alban
What did we find out when a cosmologist looked at Van Gogh's The Starry Night?
Podcast
Leading creative thinkers choose an artwork from MoMA and talk about how it inspires them.