Main content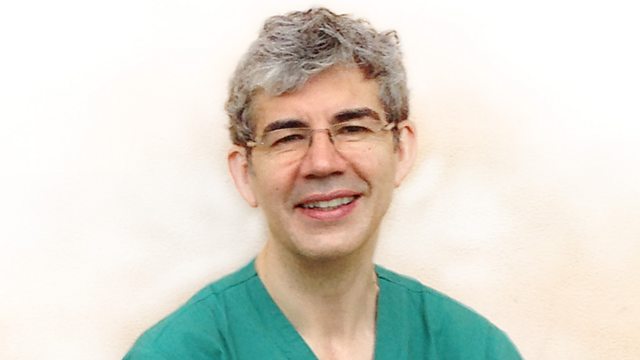 David Nott
Michael Berkeley's guest is war surgeon David Nott. With music by Elgar, Vaughan Williams and Debussy.
David Nott is a Welsh consultant surgeon and Professor of Surgery at Imperial College London; for more than twenty-five years he has volunteered as a surgeon in disaster and war zones across the world. He has worked in Sarajevo, Kabul, Sierra Leone, Liberia, Iraq, the Congo, Yemen, Gaza, and, most recently, Syria. Often under fire, in makeshift tents or in rooms with no adequate lighting or machinery or drugs, he has risked his life to save others – operating on people injured by bullets and bomb blasts, delivering babies, stitching people together as the sound of gunfire raged outside.
In conversation with Michael Berkeley David Nott reflects on why he chooses to live so dangerously ("It's a kind of addiction") and on how his perspective has changed since he had a young family. He tells the story of saving the life of a man he discovered to be an ISIS leader, believing at every moment he was about to be killed. Once back safely in the UK, he suffered an extreme breakdown, and was helped by a friend who is a Catholic priest.
Music choices include Elgar's "Nimrod", Vaughan Williams's "The Lark Ascending", and music from Africa and from Syria. And, as he says, unapologetically, his playlist is "very Welsh", including "Myfanwy" and the Welsh hymn "Llef".
Produced by Elizabeth Burke
A Loftus production for BBC Radio 3
11 things we learned from Harry Enfield's Private Passions
Archive Unlocked: Two Decades of Private Passions