Main content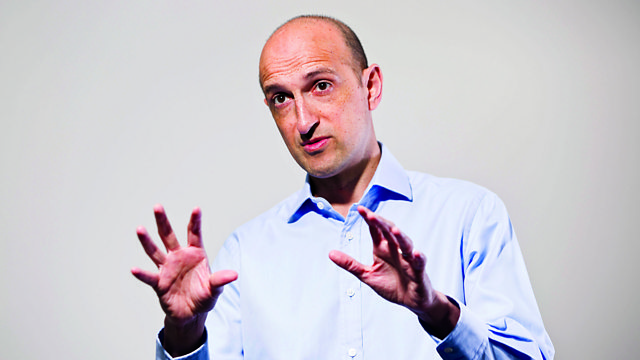 Matthew Syed
Reverend Kate Bottley and Jason Mohammad meet the 'Ping Pong Guy', author and inspirational speaker Matthew Syed. Plus how to have a sustainable Christmas.
This week Reverend Kate Bottley and Jason Mohammad are joined by someone to inspire you, amidst the hustle and bustle of December. Matthew Syed is an award-winning journalist and the author of five books about high performance and how to achieve greatness. A former British table tennis champion (known as the 'Ping Pong Guy' in his popular podcast with Freddie Flintoff and Robbie Savage), Matthew writes about what we can learn from sportsmen and high achievers. He tells Kate and Jason what he's learnt about why we all need to surround ourselves with people who think differently to us, the subject of his new book 'Rebel Ideas: The Power of Diverse Thinking'.
Natalie Fee is the author of 'How To Save The World For Free', full of easy tips for green living. Natalie recently won an award for her 'Refill' campaign, setting up free water refill stations across the country to tackle single use plastic. She'll be sharing tips for how we can all have a more sustainable, green Christmas.
Plus we meet Claire Lomas, our Charity Champion who many will know from completing the London Marathon in 2012 in 17 days wearing a robotic suit. Claire was paralysed from the chest down after a horse-riding accident, but since then has taken on some incredible physical challenges to raise money for spinal research, including skiing, motor-bike riding and, currently, learning to fly.
Producer: Rebecca Maxted