Main content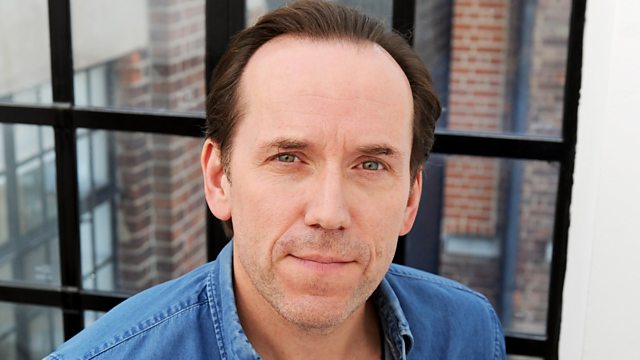 Ben Miller
Actor and comedian Ben Miller, Zena Cooper who hid her blindness for over 30 years, cycle courier turned endurance cyclist Emily Chappell and dancer and choreographer Adam Cooper.
Actor and comedian Ben Miller joins Richard Coles and Suzy Klein to talk about why he chose comedy over physics and about his new children's book, The Boy Who Made The World A Disappear, in which the main character is inspired by his son.
Zena Cooper was diagnosed with Marfan Syndrome, a genetic condition which affected her eyesight to the extent that she hid her blindness from family and friends for over thirty years.
Emily Chappell went from cycle courier to endurance cyclist, entering the Transcontinental, a 4,000km race across Europe, which is considered one of the world's toughest endurance challenges. She only made it halfway – but the following year, she entered the race again and won.
Dancer, actor and choreographer, Adam Cooper leapt to fame as The Swan in Matthew Bourne's ground breaking production of Swan Lake in 1995, and now returns after twenty years in another Bourne franchise, The Red Shoes, the 1948 film by Powell and Pressburger based on a Hans Christian Andersen tale, at London's Sadler's Wells.
Plus the Inheritance Tracks of children's author Eoin Colfer who chooses - Get Down Make Love by Queen and Kindling (Fickle Flame) by Elbow feat. John Grant.
Producer: Annette Wells
Editor: Eleanor Garland