Main content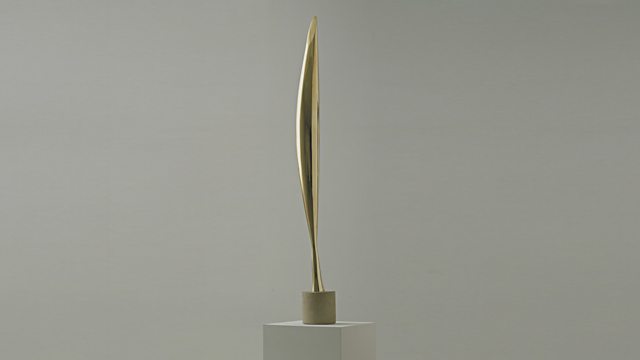 Zac Posen on Constantin Brancusi's Bird in Space
Fashion designer to royalty and the Hollywood stars, Zac Posen, makes his choice from the collection at New York's Museum of Modern Art: Constantin Brancusi's Bird in Space.
Art critic Alastair Sooke, in the company of some of the leading creatives of our age, continues his deep dive into the stunning works in the Museum of Modern Art's collection, whilst exploring what it really means "to see" art.
Today's edition features American fashion designer, Zac Posen. His outfits have been worn by British royalty and Hollywood stars like Glenn Close and Reese Witherspoon, but what has caught his eye in the collection at MoMA?
Producer: Tom Alban
Main Image:
Constantin Brancusi, Bird in Space, 1928. Bronze, 54 x 8 1/2 x 6 1/2" (137.2 x 21.6 x 16.5 cm). Given anonymously. Museum of Modern Art, NY, 153.1934. © Succession Brancusi - All rights reserved (ARS) 2018
Selected by American fashion designer Zac Posen
What did we find out when a cosmologist looked at Van Gogh's The Starry Night?
Podcast
Leading creative thinkers choose an artwork from MoMA and talk about how it inspires them.