Main content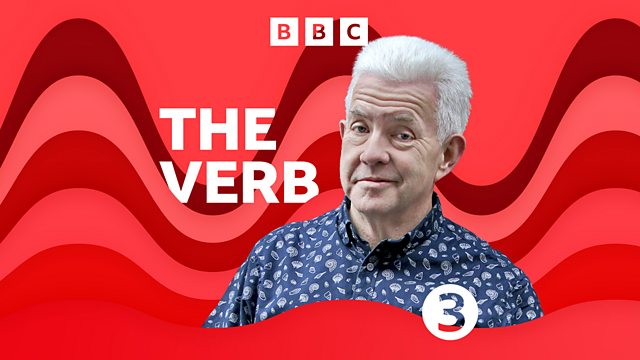 Sports Writing
The world of writing about sports. On Ian McMillan's team are Frank Skinner, Zaffar Kunial, Rob Drummond and Joseph Bond.
This week the cabaret of the word heads to the playing field to examine the language of sports writing. Playing for Ian McMillan's team are the T.S.Eliot nominated poet Zaffar Kunial who has just published a pamphlet of poems on cricket, Frank Skinner, whose 'Fantasy Football League' set the tone for sports coverage in the 90's, and we'll hear another short form audio piece recorded as part of the 'New Creatives' Scheme; Joseph Bond's creative documentary 'All Ball'. Verb regular Rob Drummond returns with an analysis of the lexicon of sports commentators
Presenter: Ian McMillan
Producer: Cecile Wright
Last on
Zaffar Kunial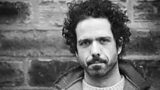 Zaffar Kunial's debut collection 'Us' (Faber) was shortlisted for the T.S Eliot prize. He has just published a pamphlet of Cricket poems; 'Six' is inspired by his time as poet in residence at the Oval Cricket ground. As a youth, Zaffar was a cricket player, and it was only later that he found writing and poetry. For Zaffar, these cricket poems are an attempt to link both of these parts of his life together - 'the inarticulate self who was very instinctive, with his self-conscious literary persona'. Six is published by Faber.
Joseph Bond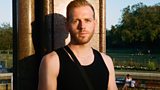 Joseph Bond is part of the New Creatives scheme run by BBC Arts and Arts Council England to develop new talent. Joseph has created 'All Ball: The Whole of London Has Your Back', a creative, sound rich documentary that celebrates the rhythms and language of basketball, and aims to use the sport to start larger conversations around public space and representation. Joseph is a basketball coach and a passionate advocate of the psychological, physical and community benefits of the basketball. All Ball will be played in full in the BBC Radio 3 slot 'Between the Ears' in January, and more information about New Creatives can be found here.
Rob Drummond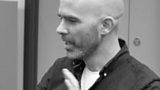 Verb regular Rob Drummond guides us through the interesting syntax of sports commentary. As an art that is live, unpredictable and under pressure, it can lend itself to cliché and garbled language – or surprising beauty. Rob also notes how sporting terminology has permeated our language in ways we might not have noticed, and explains the little-known tense used by many commentators.  
Frank Skinner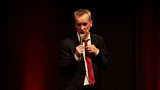 As the presenter of Fantasy Football League and lyricist of 'Three Lions', Frank Skinner became famous for his love of sport. Frank celebrates the passionate language that sport inspires and makes the case for Football chants as being a kind of folk music or communal poetry. The link between sports and writing came early for Frank Skinner, as a child he remembers Muhammad Ali as being both a sportsman and a poet. He also champions the writing of David Foster Wallace on tennis, and explains why 'Come on' might be the most useful two words for a football fan.
Frank will be performing 'Showbiz in London in from January 13th 2020
Broadcast