Main content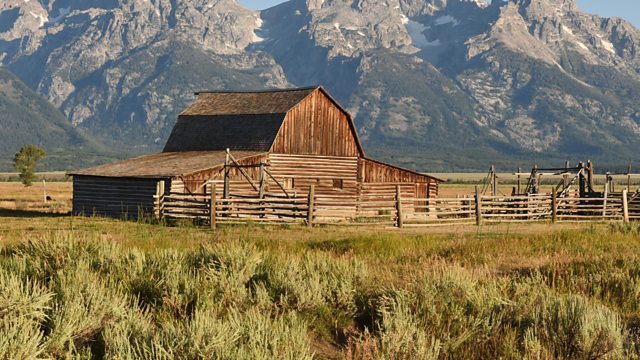 From the New World
Clemens Schuldt and the BBC National Orchestra of Wales perform Dvořák's Symphony No 9 and Brahms's Violin Concerto, with Aleksey Semenenko, during their biannual tour of Wales.
Clemens Schuldt makes his debut conducting the BBC National Orchestra of Wales during their biannual tour of mid and north Wales. Two immensely popular works share the bill in this concert from Bangor. Brahms's Violin Concerto was the latest attempt by the composer to shake off the spectre of Beethoven, which had dogged him his whole compositional life. Former BBC New Generation Artist Aleksey Semenenko explores its joyous themes and hearty dances, which hark back to Brahms's younger days, enjoying life with his friend, and the works dedicatee, Joseph Joachim. Dvořák's final symphony is dedicated not to a person, but to his new home, America. Infused with the sounds of this new world which he had embraced, and renowned for that celebrated cor anglais solo, a theme made famous by a boy delivering bread on a bike (other bakers are available), it certainly is one not to be missed.
Recorded in Prichard Jones Hall, Bangor last month, and presented by Nicola Heywood Thomas.
Brahms: Violin Concerto in D major, Op 77
8.20 Interval music
8.40 Dvorak: Symphony No 9 in E minor, Op 95 'From the New World'
Aleksey Semenenko (violin)
BBC National Orchestra of Wales
Clemens Schuldt (conductor)
Featured in...
We broadcast more live and specially-recorded concerts and opera than any other station.