Main content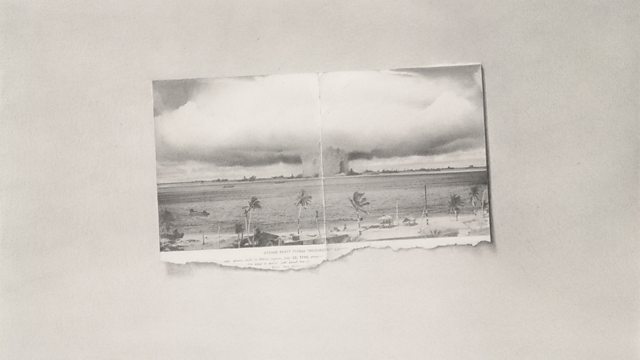 Madeleine Thien on Vija Celmins' Bikini
Booker nominated, Chinese-Canadian author Madeleine Thien chooses a work by Latvian-Amercian artist Vija Celmins.
Art critic Alastair Sooke, in the company of some of the leading creatives of our age, continues his deep dive into the stunning works in the Museum of Modern Art's collection, whilst exploring what it really means "to see" art.
Today's edition features a work by a Latvian-American visual artist best known for photo-realistic paintings and drawings of natural environments and phenomena such as the ocean, spider webs, star fields, and rocks. Award winning novelist Madeleine Thien has chosen "Bikini" Celmins' depiction of an atomic blast which took place in Bikini Lagoon on 25 July 1946, part of the United States' Operation Crossroads – one of a series of twenty-three nuclear detonations in the western Pacific. What has drawn the novelist's eye to this work - and how does she see it?
Producer: Paul Kobrak
Main Image:
Vija Celmins, Bikini, 1968. Graphite on acrylic ground on paper, 13 3/8 x 18 1/4" (34 x 46.4 cm). Gift of Edward R. Broida. Museum of Modern Art, NY, 673.2005. © 2019 Vija Celmins
What did we find out when a cosmologist looked at Van Gogh's The Starry Night?
Podcast
Leading creative thinkers choose an artwork from MoMA and talk about how it inspires them.