Main content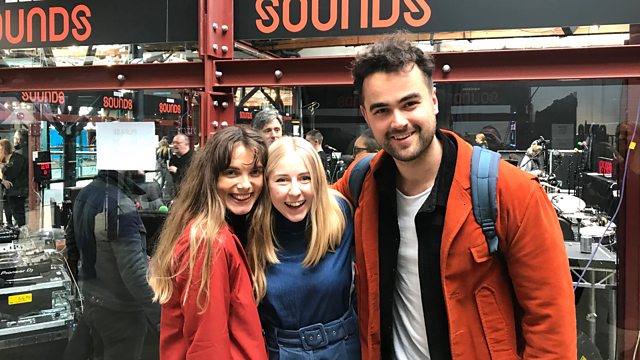 Front Row at BBC Music Introducing Live
Sarah Gosling is joined by blues folk duo Ferris & Sylvester, Stormzy's music director Kojo Samuel and composer Tom Foskett-Barnes at BBC Music Introducing Live in Tobacco Docks
Sarah Gosling is joined by Ferris & Sylvester, music director Kojo Samuel and composer Tom Foskett-Barnes, in a show recorded at the recent BBC Music Introducing Live weekend in London's Tobacco Docks.
Ferris & Sylvester are a blues folk duo, championed by BBC Introducing, who played Glastonbury this year and are recording their debut album. Izzy Ferris and Archie Sylvester perform two of their songs, Flying Visit and London's Blues.
Kojo Samuel is one of pop music's top music directors, who works with Stormzy, Jess Glynne, Dave, Rudimental and Rita Ora, and was responsbile for Stormzy's Glastonbury performance this year. But what does a music director actually do? Kojo Samuel explains.
Composer Tom Foskett-Barnes has created a new audio documentary about the London Lesbian and Gay Switchboard, the charity phoneline that has provided help since the 1970s. He was comissioned by the New Creative scheme, run by BBC Introducing Arts and Arts Council England.
BBC Music Introducing Live is a weekend of masterclasses, interactive sessions and performances for emerging artists, music fans and anyone who wants to know more about how to get into the music industry.
Presenter Sarah Gosling is the BBC Music Introducing Presenter for Devon and Cornwall and hosts evening shows on BBC Radio Devon.
Producer: Timothy Prosser
An exploration of the early history of the UK's leading LGBT+ helpline.
Front Row at BBC Music Introducing Live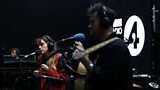 Front Row at BBC Music Introducing Live