Main content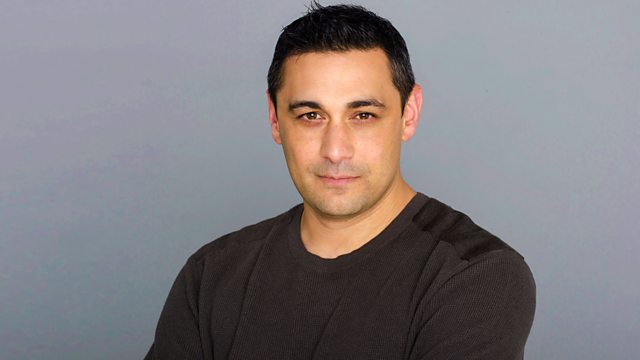 Global Carbon Emissions; Parker Solar Probe and simulating swaying buildings
COP25 - global warming is getting worse and we're not doing enough to change things; the first science from the Parker Solar Probe shows the Sun is complicated; swaying buildings
Reports from the UN Climate Change Conference (COP 25) in Madrid are saying that global warming is increasing and that we're not doing enough, fast enough, to change things. The World Meteorological Organisation's provisional State of the Climate 2019 report lists atmospheric carbon dioxide reaching record levels. Global mean temperatures for Jan-Oct 2019 were 1.1+/-0.1 degrees Celsius above pre-industrial levels. The Arctic ice extent minimum in Sept 2019 was the second lowest on satellite record. Tropical cyclone Idai was the strongest cyclone known to make landfall. These are all concerning statistics. According to the Global Carbon Emissions figures that have just been released, carbon dioxide in the atmosphere is still increasing: the slightly good news is that the rate of increase has slowed. Adam Rutherford talks to climate expert at the Tyndall Centre at the University of East Anglia, Corinne Le Le Quéré, to find out more.
"Safe as houses" is a cliché built on the solidity of the buildings we put up. But at Bath University engineers are working in the opposite direction. They are asking just how strong does a building have to be - especially in an age of ever taller sky-scrapers, which inevitably sway, particularly when the wind picks up. It's not that there's any danger they'll fall down - but the movement can be unsettling to the occupants. So they've developed a virtual tower - a windowless cabin not much bigger than a caravan stuck on top of a set of hydraulic pistons with virtual reality screens to mimic window views that allow psychologists to monitor volunteers' experiences of living and working in high, flexible spaces.
Our Sun is so much more than a giant ball of burning gas. Its core is a nuclear reactor which creates billions of looping and tangling magnetic fields. Its layers are puzzling variations of hot temperatures and its solar wind has some very peculiar properties. These are just some of the reasons NASA launched its Parker Solar Probe in August 2018 on a mission to get close (3.8 million miles) to our star's surface and study its properties. The first scientific reports from the mission are out and solar expert Professor Lucie Green at UCL reveals what the car-sized, armour-plated craft has been finding out so far. She says "our Sun is more dynamic than expected and we might be getting clues to why the sun spins more slowly than theory predicts."
Producer - Fiona Roberts
BBC Inside Science is produced in partnership with The Open University.
Podcast
Adam Rutherford goes inside science to explore the research that is transforming our world