Main content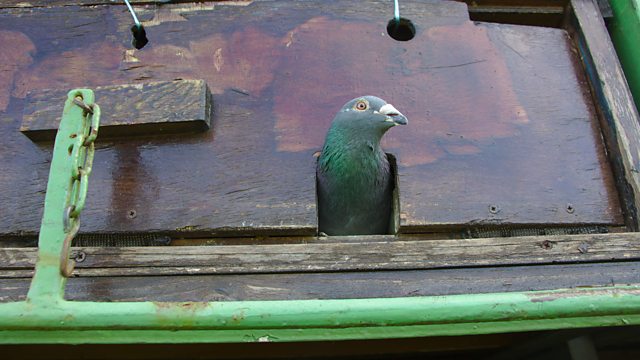 The Secret Life of Pigeons
Do you know a Tippler from a Tumbler and a Grizzle from a Check pie? Find out the answer to this and more as we hear from the pigeon people from Bath and beyond
"They're wonderful creatures, wonderful creatures with wings." Says 11-year-old Callum Brooks, who has just recently started pigeon racing.
We join Callum and other pigeon fanciers from all over the UK as they give us an insight into the highs and lows of pigeon racing and find why a sport that was once a popular pastime of the working classes is now falling out of fashion and is in danger of disappearing altogether.
We discover the art of breeding a winning bird from Clive and Jill in Radstock. Head to the back of the Larkhall Inn as pigeons are marked up ready for a Saturday race. Then spend a morning with the Convoyors as they prepare for the liberation of 5000 birds. And finally join Trevor and his son Simon on race day as they anxiously wait to find out if they have won, or even if their pigeons will return home at all.
Produced by Nikki Ruck
How this feathered friend has helped us over the ages.
Podcast
Countryside magazine featuring the people and wildlife that shape the landscape of Britain