Main content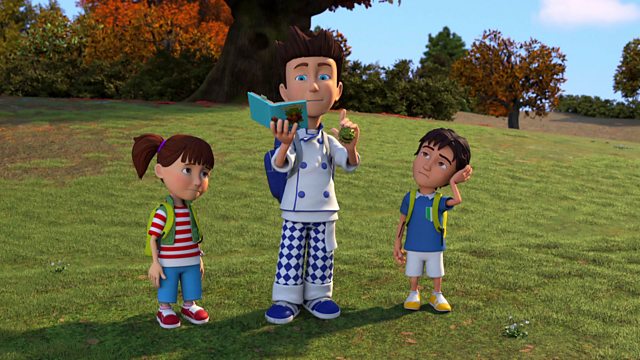 A' dol Gòrach le Cnòthan-calltainn
Tha feòrag mhì-mhodail a tighinn eadar Shane agus biadh an latha diugh! A cheeky squirrel comes between Shane and his dish of the day!
Tha feum aig Shane air cnòthan-challtainn a lorg 's tha e fhèin, Izzy 's Mario a' gabhail cuairt sa choille gus coinhead air an son. Ge-tà 's ann a tha feòrag mhì-mhodhail a' dol san rathad orra…!
Shane want to find hazelnuts for his dish of the day and so himself, Izzy and Mario head to the woods to forage for some. However, a mischievous squirrel decides to make things difficult for them!