Main content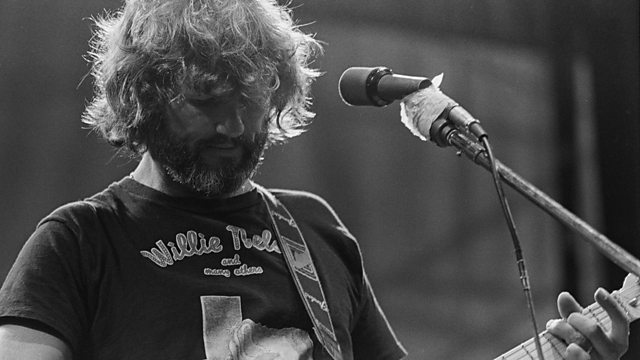 Will the Circle Be Unbroken (1968-1972)
How country music responded to a nation divided by the Vietnam War. Army captain-turned-songwriter Kris Kristofferson set a new lyrical standard while Johnny Cash returned to the Ryman Auditorium.
As the Vietnam War intensified, America became more and more divided and country music was not immune. Kris Kristofferson, a former Rhodes scholar and army captain, reinvented himself as a writer whose lyricism set a new standard for country songs. And a hippie band from California, the Nitty Gritty Dirt Band, arrived in Nashville to create a landmark album that bridged the gap between generations.
In 1969, Johnny Cash made a triumphant return to the Ryman Auditorium, a venue that had kicked him out years earlier for breaking the footlights. To celebrate, he brought an eclectic range of guests with him from folk, pop, and jazz as well as country music.
Also profiled, the tormented early lives but uplifting careers of George Jones and Tammy Wynette, later known as 'Mr and Mrs Country Music'.