Main content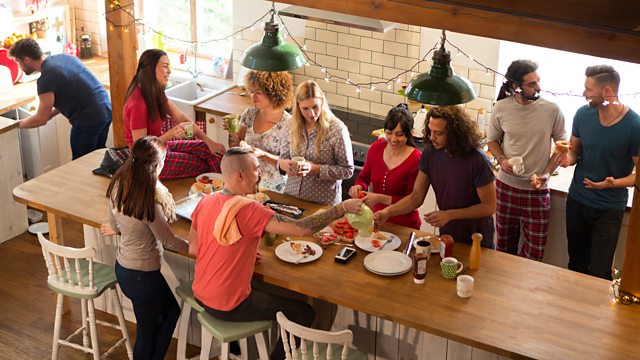 Greggs Boss; Teen Vaping Fears; Co-living
Co-living is on the rise, it's often suggested as a way to combat loneliness but is it all it's cracked up to be?
Unlike many a business on the high street, profits at Greggs are expected to be better than predicted. Their market value has surged in the past 12 months. They've been moving with the times, selling healthy options like vegan sausage rolls alongside doughnuts and cream slices. Winifred Robinson talks to Greggs' Chief Executive, Roger Whiteside, who took the job in 2013, changed the business from a bakery to a food-to-go specialist and is currently, temporarily, attempting to follow a a vegan diet.
This week a planning application was made for London's biggest ever co-living development. It's where you rent or buy a small sized living area, but share larger amenities with other residents. It's a trend that's expected to grow in the years to come and is seen as a possible solution to both the housing and loneliness problems. Could it really do all that?
Vaping is becoming a huge issue around the world. This week India passed legislation banning it and Bangladesh said it will follow their lead. In the United States, there are worries about the marketing of flavoured e-cigarettes to youngsters who are using them in ever increasing numbers. We have tougher regulation here and Public Health England says there isn't a problem. Yet parents say more and more of their children are vaping. Now some doctors are saying e-cigarettes should be kept behind tills in cupboards like cigarettes until we know exactly how safe they are. How worried should we be about vaping?
PRESENTER: Winfred Robinson
PRODUCER: Olive Clancy