Main content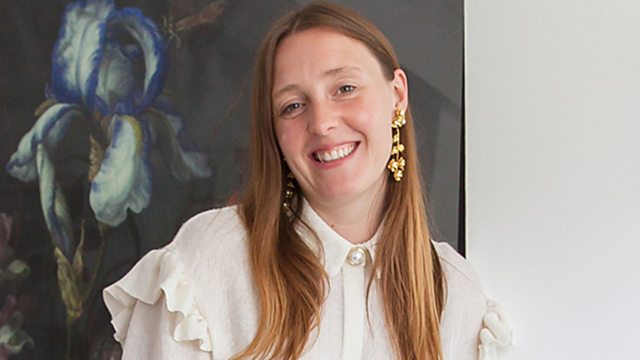 Amy Powney
Amy Powney runs a small fashion label called Mother of Pearl that bucks the trend of fast fashion by making beautiful clothes that dont harm people or the planet.
This autumn London Fashion week was rather overshadowed by climate protestors wanting to call attention to the pollution caused by 'fast fashion' in particular - the habit of buying cheap clothes that are soon discarded.
Amy Powney is a fashion designer who resists making clothes that damage people or the planet. She sources sustainable materials and knows the factories where her garments are made by people paid a living wage. Amy has an interesting background - brought up partly living in a caravan in the Lancashire countryside, hers was a life off grid without running water or proper heating. And certainly not much in the way of fashionable clothing - or even a mirror to use.
Yet her talent has driven her to create a successful brand, win awards, be endorsed by Vogue and to begin a collaboration with High Street giant, the John Lewis Partnership.
But we ask - isn't sustainable fashion just a contraction in terms? Isn't Amy's creative ability curtailed by the need to work sustainably?
And how can she run a business that's predicated on people buying less?
Produced by Susan Marling
Narrated by Noma Domezweni
A Just Radio Production.